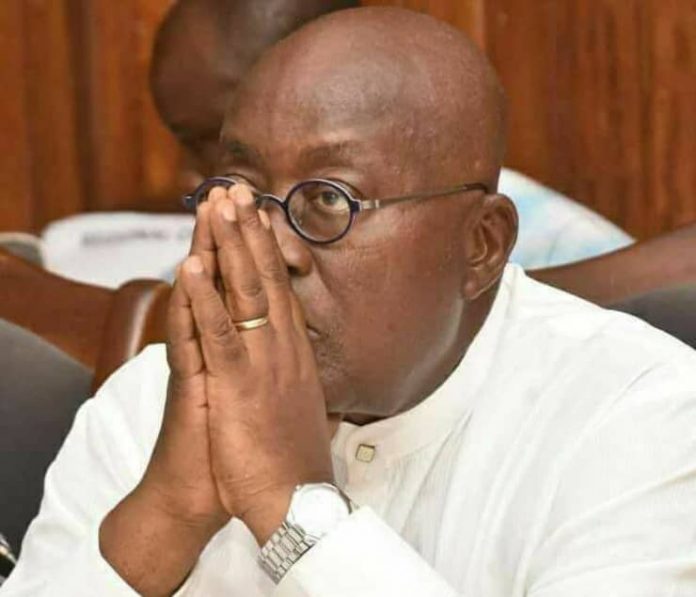 President Addo Dankwa Akufo-Addo is asking Ghanaians to make some sacrifices in these trying times where Ghana is going through some challenges.
His optimism of getting through the current challenges was high when speaking at the 2022 Eid celebration at the Independence Square in Accra Saturday, July 9.
As stated by the President, Ghana, like many other countries across the world is battling economic challenges and he believes the effort authorities are putting in place will ameliorate the challenges pretty shortly.
"My fellow Ghanaians, we are all going have to make some sacrifices to afford us the space to navigate the troubled waters of the current economic difficulties"
"We are in a difficult place. The world is in a difficult place. Leaders around the world like we are doing here in Ghana are working assiduously to resolve the fundamental challenges that have plunged the world into the current economic condition in which it finds itself," the President added.
President Akufo-Addo, however, assured the Muslim fraternity of his government's commitment to ensure they get the development they deserve irrespective of the struggles the nation is going through.
Like the Qur'anic Hagar whose effort birthed the Zamzam well which has benefited mankind till date, the President was confident of Ghana getting through its challenges.
"Be assured that no matter the temporary economic difficulty we face, the commitment that we've made towards the development of Muslim communities shall not be compromised.
"Just as the effort of Hagar resulted in the discovery of the Zamzam well from which we drink today, I'm confident that shortly, we shall discover our own Zamzam," the President was optimistic.
By Felix Anim-Appau|Onuaonline.com|Ghana