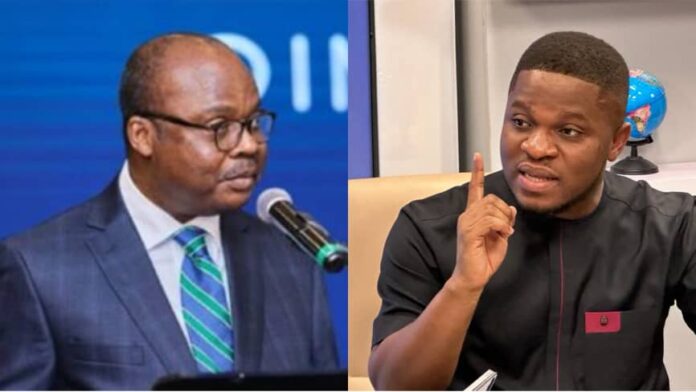 The next National Democratic Congress (NDC) government will jail Dr. Ernest Kwamina Yedu Addison, Governor of the Bank of Ghana, for what the party says is his connivance with the current government to collapse the bank, Sammy Gyamfi has said.
According to the Communications Officer of the NDC, the once revered central bank has now been bankrupted due to the poor management of the institution by its boss, Kwamina Addison.
His comments come on the back of the BoG's printing of monies for the government beyond the required threshold without parliamentary approval.
READ ALSO:Ghana's current fiscal position a grand conspiracy to collapse the Bank of Ghana – Minority
Speaking into its 'Moment of Truth' series organised Tuesday, August 8, 2023, on Maakye a day after, Sammy Gyamfi cited portions of the Criminal Offences Act that makes Mr. Addison's conduct a crime warranting a prosecution.
He says even though the  constitution gives the BoG the right to print extra money for the government, it should not exceed 5 per cent of the previous year's revenue, unless it has gone through Parliament.
He spoke with Captain Smart on the show on Wednesday.
READ ALSO: Minority in Parliament issues 21-day ultimatum for BoG governor's resignation