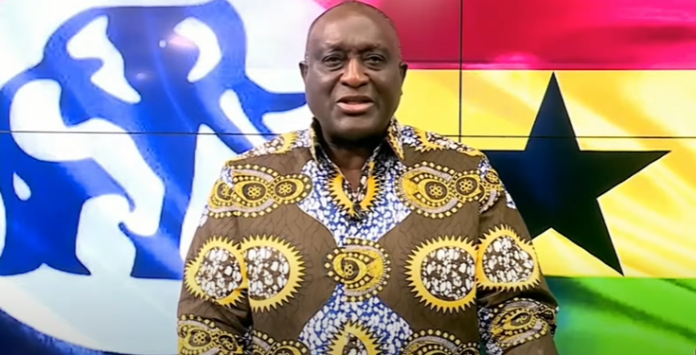 A former flag bearer aspirant of the governing New Patriotic Party (NPP) Alan John Kwadwo Kyerematen has disclosed that the credibility of the voter album usee for the party's presidential primary –special delegates' conference –was in doubt.
According to him, despite paying a whooping GHC500,000.00 to the party leadership to organise an album and open it for verification, they rather, formed a committee to authenticate the album which to him was a breach of the prerequisites of any good democracy.
Mr. Kyerematen's comments come after his resignation from the NPP to form his new group, Movement for Change, to contest the 2024 presidential election as an independent candidate.
Alan, on the day of pulling out of the November 4 contest indicated that his agents were harassed at the August 26 special delegates' conference but reiterated on Monday, September 25 that, no punitive measures have been applied by the party leadership to perpetrators of such deeds, the reason he finds no logic in still staying with the party.
He also explained that his continuous stay will deepen the cracks in the NPP, and has therefore chosen to resign.
He said on Accra-based UTV Tuesday, September 26, how he tried to sanitise the electoral process but was skewed at the expense of one particular individual.
READ ALSO: Alan not quitting NPP despite concerns – Chairman Ntim assures
"I paid GHC500k to the party to make an album and they were reluctant to do it. So I wrote to the chair that the behaviour might create problems and I also went to his house. He said he was going to look at it but didn't bother to act beyond his words.
The credibility of the album we used for the election was in doubt.
"The album was supposed to be exhibited for people to verify their details but that wasn't done. But they rather formed a committee to authenticate the album. When did that Nana B come into the the party to be saying such big things?" he said in Twi whilst addressing comments by the NPP National Organiser, Henry Nana Boakye aka Nana B, that some of the issues Mr. Kyerematen raised about his resignation were concocted.
READ ALSO: Wontumi orders removal of all Alan Kyerematen-branded items from party offices