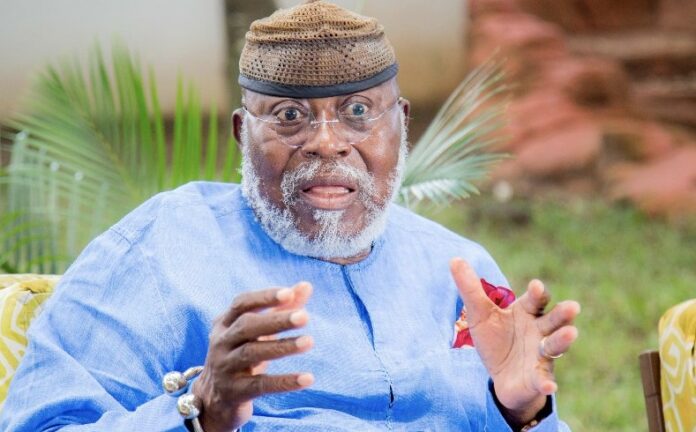 A stalwart of the governing New Patriotic Party (NPP), Dr. Nyaho Nyaho-Tamakloe, has diagnosed the possible causes of the economic problems facing the country, and has subsequently proffered solutions to them.
He says people are stealing monies and saving them outside the country, and until those monies are returned to the state, Ghana's economic woes would not be abated.
"The economic problems we have in this country now is as a result of monies being siphoned out of the country by politicians. If they bring the money back, this country will have its peace," he said at a 3Business Quarterly Thought Leadership Programme on Wednesday, August 9, 2023.
READ ALSO: Special Prosecutor reacts to calls by public to probe Frimpong-Boateng's IMCIM report
Ghana's ambassador to Serbia and Montenegro between 2005 and 2009 also blamed journalists who have become stooges for politicians as another cause of the country's problems.
Dr. Nyaho-Tamakloe says many who are supposed to defend the state at the forefront have become a disappointment because they have allowed themselves to be induced by the powers that be to remain silent.
"You journalists sometimes I blame you because you know the truth but you refuse to talk. Some of you have been bought by the government, not this government alone, that's what happens. People who have been at the forefront to defend this nation, who are journalists, the way we knew them, they are totally different now," he told Alfred Ocansey who hosted the event.
READ ALSO:Gabby Otchere-Darko sues Frimpong-Boateng for defamation; demands GH¢10m in damages