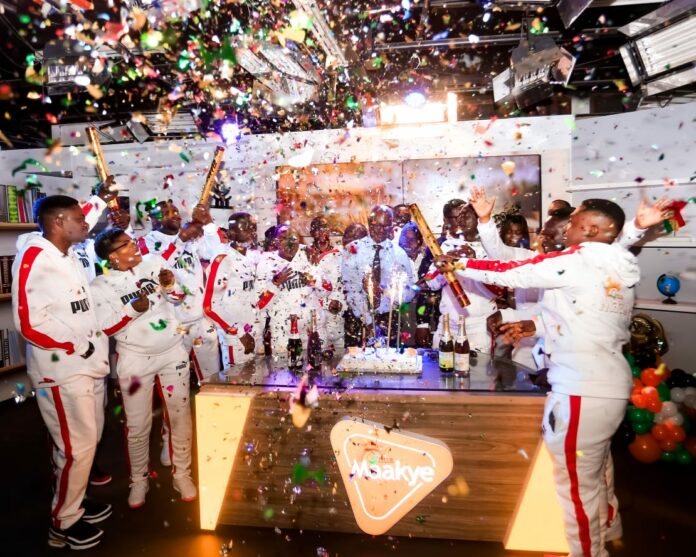 Media General's Akan television brand, Onua TV, is four years today after its launch in Kumasi on August 10, 2019.
After taking the lead in decades with its first brand, TV3, Media General harnessed the idea of expanding the conglomerate by providing quality undiluted content to the public in the local dialect by adding Onua TV to Onua FM which had been established three years earlier.
The mission following its creation four years ago was to provide nothing but the best in entertainment, news, talk shows, sports programmes, political talk shows and many others. This has been exemplified in its world class programmes like Onua Maakye, Onua Kaseɛbɔ, Showtime with McBrown, Biribi Gye Gye Wo, Opiki, Mr. Foko, Bahu Begum and Odo Fever amongst other initiatives.
READ ALSO: McBrown, King Promise kind courtesy Hisense surprise Onua Showtime studio audience with mobile phones, power banks
Onua TV is currently among the top five media brands in the country per media rating agencies including the Embassy of the United States and the British High Commission in Ghana, with the second highest audience attraction rate of 2,000 viewers per second, only behind TV3's 2,500.
During the Onua at 4 celebration Thursday, August 10, 2023, a cake-cutting ceremony was done on the morning show with the entire Onua staff and managers gracing the occasion.
After introduction of the crew by host of Maakye, Captain Smart, the Onua News editor, Abu Issah Monnie, delivered a brief address on behalf of the General Manager, Stephen Schandorf, who led the team to cut the anniversary cake afterwards.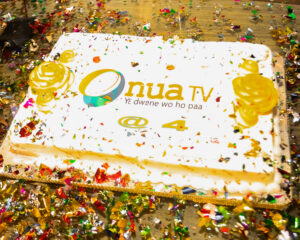 READ ALSO: Captain Smart distributes over 100 plastic baby bath tubs to pregnant women
Mr. Monnie expressed gratitude to God for sustaining the brand from its inception to date, appreciating the leadership for birthing the station, the staff who started it and those that joined afterwards to complement it. He ended with a Muslim prayer which was followed by a Christian one from Amos at the commercial department.
Moving forward, Onua TV promises to provide for its cherished viewers the best in wholesome family entertainment and content like; Onua Concert Party, Dwaso Hemaa, Akwadaa Nyansafoɔ and many more. The brand will not relent on its quest to keep the public entertained and informed, making its clients the proudest in their respective industries for doing business with the fastest rising brand in the country.
Be with Onua TV on this exciting journey  of an unforgettable experience in the years ahead. Onua TV, Yɛdwene Wo Ho Paa!!!
READ ALSO: Onua TV hits 1 million followers on Facebook