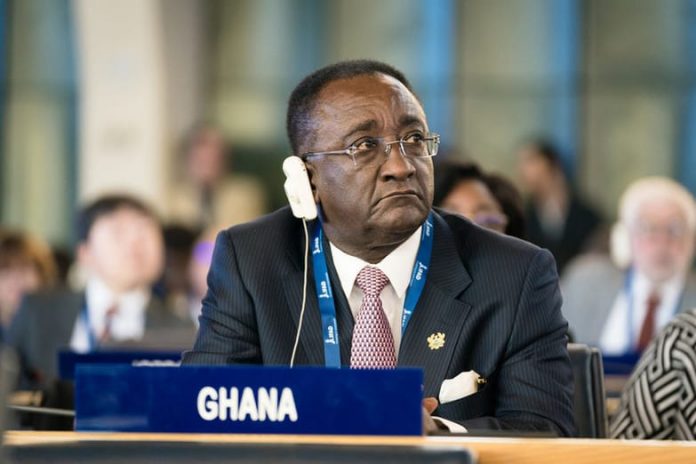 Food and Agriculture Minister, Dr. Owusu Afriyie Akoto, has debunked the assertion that there is food shortage in the country.
The minister says external factors such as the Russia-Ukraine war and the Covid-19 pandemic that are beyond government's control is part of the reasons food prices have increased.
He explains the pesticides used by farmers to increase their yield are produced abroad and are currently short in supply due to the conflict.
He was reacting to critics on crop production and high cost of food during his tour to some selected commercial farms in the Eastern Region to verify data on crops and poultry production, and also have first hand information from stakeholders in the agriculture chain.
"The pesticide used by farmers are produced outside, the Russsia Ukraine war, Covid-19 has caused shortage of the pesticides and high cost due to demand," he noted.
Dr. Afriyie Akoto added despite the external factors, fuel prices have also increased astronomically, which has shot the cost of transporting foodstuffs from the villages to the urban centres, subsequently affecting food prices.
"Again, petrol prices have gone up like three times, so transporting maize from here [Akyem Krodua] to Accra would be costly. These situations are beyond us. So it's not because there is no food we have enough," he clarified.
By: Felix Anim-Appau/Yvonne Neequaye|Onuaonline.com|Ghana