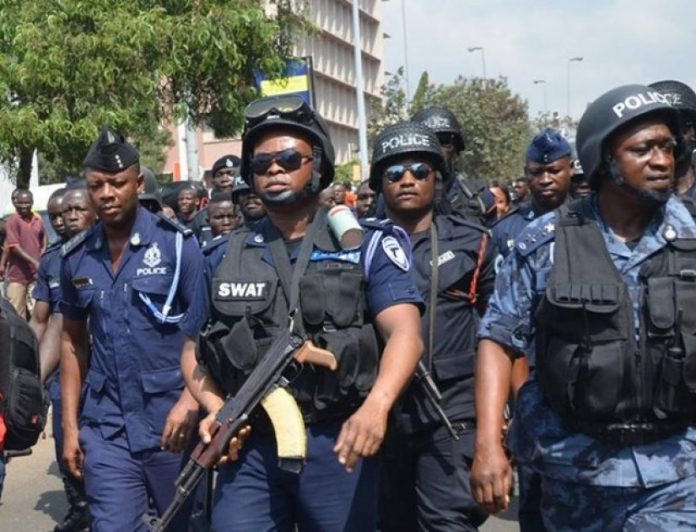 One person has been shot dead with 7 others in critical condition after unidentified gunmen ambushed a Kumasi – Bawku bound bus at the outskirts of Walewale in the North-East region.
The incident occurred on the dawn Friday, July 21, 2023.
The Bawku bound bus was loaded with passengers from Kumasi among other passengers it picked  along the way from other towns.
This is yet another attack on the trans Ecowas road in Walewale.
READ ALSO: Tdi: Another youth missing in custody as 25-year-old boy allegedly killed by police laid to rest
Just three days ago, Tuesday, July 18, a similar attack occurred on the Tamale – Bawku – Pulmakom highway near Binduri, resulting in the death of the driver of the urvan bus from Tamale.
The police in the area have meanwhile mounted a manhunt for the group that perpetrated the dastardly act this morning.
According to a release from the police, intelligent operations are currently underway to get those behind the crime to answer for their misdeeds.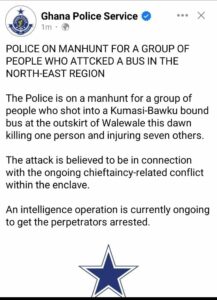 READ ALSO: Police grab four in connection with Ablekuma bullion van robbery