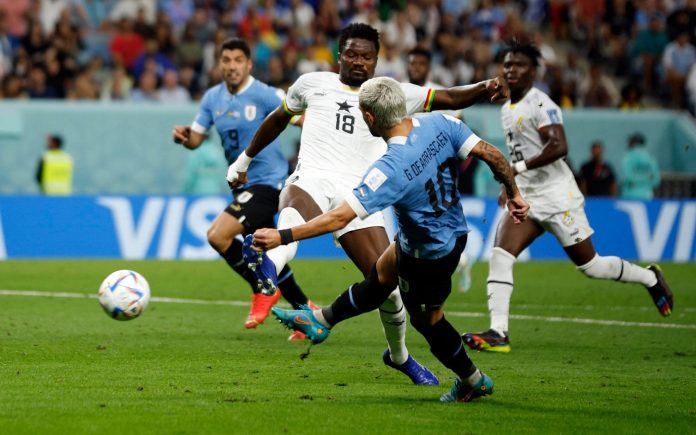 An Executive Council member of the Ghana Football Association (GFA), Dr. Tonny Aubyn, says the exit of the Black Stars from the World Cup at the group stage is not strange.
He says football is an unpredictable game and just as Ghana was determined to win, so was any other country that turned up for the championship.
"We are out of the World Cup because it's football. Football is an unpredictable game. Our players were determined to achieve the set target, likewise other teams were also determined. On the day, things didn't go the way we wanted and that is football for you," he told Akoma FM's Emmanuel Owusu Tuesday, December 6, 2022.
He added it is not strange that Ghana exited the competition at the group stage considering the fact that some pre-tournament favourites were also eliminated at the group stage.
"But our exit is not anything strange, much as it is a painful experience for all Ghanaians, Germany and Uruguay who are once champions of the competition all exited with us. Before the tournament, Ghana was least favourite to win the competition," he indicated.
With regards to performance, Dr. Aubyn noted "I think the team didn't disgrace themselves at all. Many supporters from different countries appreciated our performance and believed the future looked bright. Even though we were unable to win the competition, we really raised the flag high."
He implored Ghanaians to focus on the positives of the team which is still young and expect them to "come good with time."
By Emmanuel Owusu|AkomaSports|Onuaonline.com