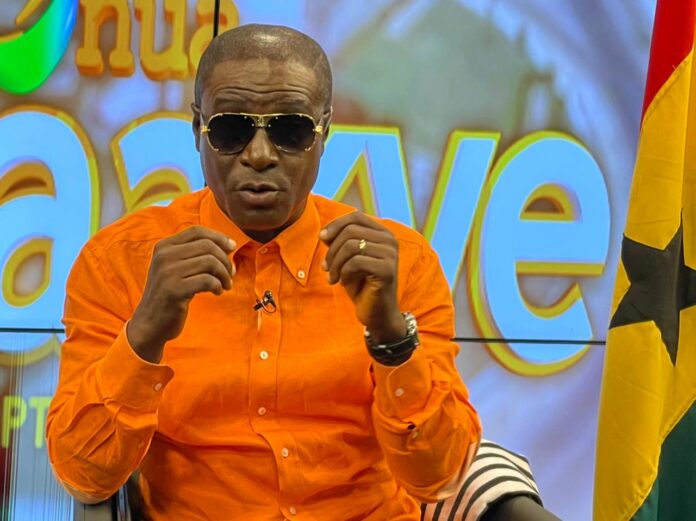 Host of Maakye on Onua TV/FM, Blessed Godsbrain Smart, has underscored the need for the Ghana Police Service to be 'granted' the absolute independence to enforce peace in the country.
According to Captain Smart, the police has been and is still being manipulated by politicians on how to carry out their activities including giving orders on whom the service should effect arrest and not.
The development, he has observed, could destabilise the peace in the country if the status quo prevails.
Citing the Rwandan Civil War in his analysis, he said the politicisation of the security agencies, particularly the police service could be a recipe for chaos if care is not taken.
Between April 7 and July 15, 1994, over 800,000 Tutsis were killed during the Rwandan genocide instigated by one Hassan Ngeze, a journalist who incited one tribe against the other to create the anarchy.
The incident, according to Captain Smart, was due to the control of the security agencies by politicians in Rwanda at the time.
He explained the police couldn't arrest the journalists who were publishing and making the distasteful pronouncements about the ethnic and political minorities because the order on whom to arrest or not was coming from above.
READ ALSO: Bolgatanga: 'Anti-corruption campaigner' in police grips for alleged extortion, blackmail
"When the radio presenter likened the Tutsis to coackroach, there was a policeman around but since he was doing the bid of the ruling government, the journalist was untouchable that's why he (the police) couldn't touch him.
"…They (Ghana Police) are being manipulated by our politicians so they can't exercise their own powers and the true training that was given to them. It happened in Rwanda and we should be careful here so that the police shouldn't wait for an order before arresting an offender," he stated..
READ ALSO: [PHOTOS] Tema: Sino Tipper Truck crashes police officer to death
The media played a major role in inciting extremists from the Hutu majority to carry out the 100-day slaughter of ethnic Tutsis and politically moderate Hutus during the Rwandan Civil War.
Phrases like "go to work" and "the graves are not yet full" were read by radio DJs during the spring of 1994. A newspaper called on citizens to exterminate the "cockroach Tutsis".
"Let whatever is smouldering erupt," Ngeze wrote in the newspaper days before the genocide.
"It will be necessary then that the masses and their army protect themselves. At such a time, blood will be poured. At such a time, a lot of blood will be poured."
READ ALSO: Center for Security Policy and Research hosts 1st Africa Security Dialogue
RTLM, which was known as Radio Machete, broadcasted names and addresses of members of the country's Tutsi minority and of Hutus who sympathised with them.
By Felix Anim-Appau|Onuaonline.com