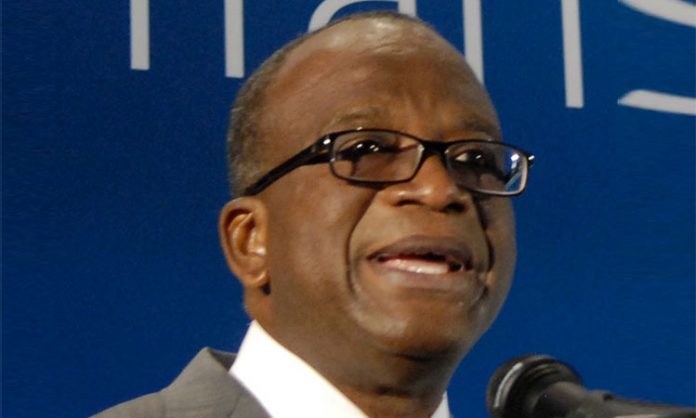 A former Minister of Lands and Natural Resources, Mike Allen Hammah, has said he never abused his office as a minister to capture state properties.
He has challenged anyone with evidence to a state land belonging to him [Mike Hammah] to arrest him and put him to jail without trial.
"I can tell you authoritatively that, I Mike Hammah, who was Minister of Lands and Natural Resources under Prof. Mills and John Mahama's administration have not even one inch of plot of government land anywhere in Ghana. Not just in Accra but the whole of Ghana. Do your checks and if I Mike Hammah has one plot of public land anywhere in Ghana, come and handcuff me, don't even bother to call the police, take me straight to Nsawam," he told Captain Smart on 'Maakye' Wednesday, May 25, 2022, on Onua TV/FM in response to claims that, politicians are fond of capturing state properties.
Speaking on the reclassification of the Achimota Forest and portions of it sighted in the alleged Will of the former Chief Executive Officer of the Lands Commission, the late Kwadwo Owusu Afriyie (Sir John), he said the erstwhile Mahama administration protected public lands and ensured they were used in the interest of the state.
Grabbing of state properties he noted, is something "we didn't do including my predecessors because there is no record to that effect."
"Not when I took over at the Ministry of Lands and Natural Resources. Prof. Mills and Mahama were so passionate about protection of public lands", stressing that the feat "was a manifesto promise under the NDC which became a policy direction. I inherited it and I made sure they did that and those who flouted it were punished and you can check the records."
Mr. Hammah cited a former Greater Accra Regional Lands Commission Chairman, Nii Kotei Djani, as a culprit for flouting the policy direction and being relieved of his post at the time.
He clarified Mr. Djani's incident as a neglect of duty rather than a grab or sale of the said land.
"The fact is it could not be his fault but once he is responsible for it the bus stops with him, he should be punished. I haven't said he has taken a land or stole it but dereliction of duty," he stated.
Source: Felix Anim-Appau//Onuaonline