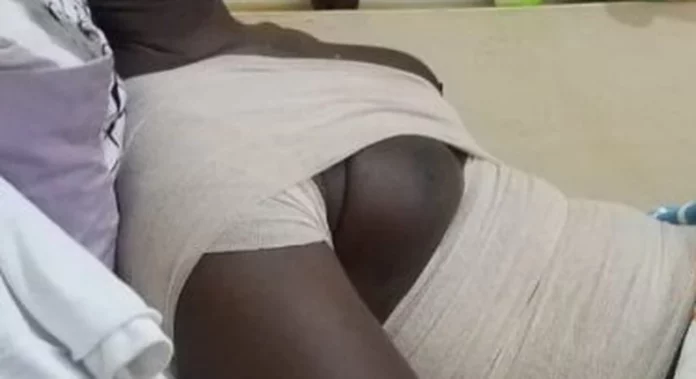 A tenant has severely beaten his landlord to pulp after seeing him half-naked with his wife in the bedroom at Bibiani-Hwenaampori in the Western North region.
Reports indicate the tenant, Amos Gyamfi, has rented a single room apartment for his wife who is a nursing mother. The wife according to sources complained of ill-health whilst the husband was away in a different community.
Upon reaching the house to see his sick wife and baby, even though the landlord's nephew had told him his wife was present, several knocks on the door went unanswered.
READ ALSO: Police pursue two for allegedly stealing $1,600 at Accra Mall
READ ALSO: 8-year-old boy suffers buttocks wounds after stepmother forces him to sit on hot water at Abokobi 
Suspicious of the wife's behaviour, Gyamfi opened the door with force and found his wife in a compromising position with the landlord.
He assaulted the landlord till he fell unconscious after dragging them both out in their half-nakedness.
The landlord who was identified as Isaac, was rushed to the Bibiani Government Hospital, where he is currently receiving treatment.
READ ALSO: Residents flog landlord in public for sleeping with tenant's wife