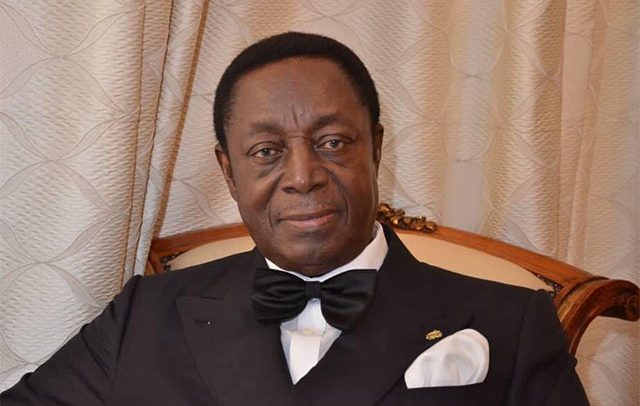 "Character, confidence, experience and integrity" are the things that matter most in leadership and management but not age, Dr. Kwabena Duffour, a flagbearer hopeful of the opposition NDC has asserted.
According to the former Finance Minister, people might be aged or young but might not possess the tenets of leadership, the reason using age as a yardstick to determine efficient leadership is erroneous.
His comments come on the back of criticisms citing his age as a disadvantage for the National Democratic Congress (NDC) should they elect him flagbearer, especially when many are raising concerns about the youth mortgaging their future to older politicians without offering anything better in return.
READ ALSO: NDC Primaries: Supporting Dr. Duffour 'nothing but wicked lies' A/R Women's wing refute Gloria Huze's claim
READ ALSO: Manhyia North MP attacks Ben Ephson for 'unfavourable' comments about Alan Kyerematen
Speaking with 3FM, Dr. Duffour challenged Paa Kwesi Asare to submit his medical report for doctors to ascertain who between them was fit.
He used the Biblical Moses to buttress his assertion on leadership and age.
"Let them bring your medical report, let them bring mine and let doctors commend who is healthier.
When God decided to rescue the Hebrews from Egypt, he did not pick somebody like you. He picked an 80-year-old person knowing that they were going to walk on the desert for 40 years. There were younger people like you. Why did God not choose one of them but went outside, Moses who had ran away and was staying outside, He brought him back at 80 years to lead the people," he questioned.
Speaking further, Dr. Duffour said the performance of late President Mills under whose leadership he served as Finance minister was better than his counterparts despite his age, and he is confident he will perform better as long as he possesses the confidence and integrity.
"People should do proper analysis. Prof. Mills left office when he was 69. His Vice was His Excellency John Mahama, he was over 52. Look at the performance of the two people. It's not age but confidence and integrity. It's not age that matters in governance and management but the character and experience. You may be 90 but might not have the character," he maintained.
READ ALSO: Actions speak louder than words – Duffour to fix Ghana's economy in two years
Meanwhile, the party is expected to hold its presidential primaries on May 13, 2023.
Follow @Felix Anim-Appau