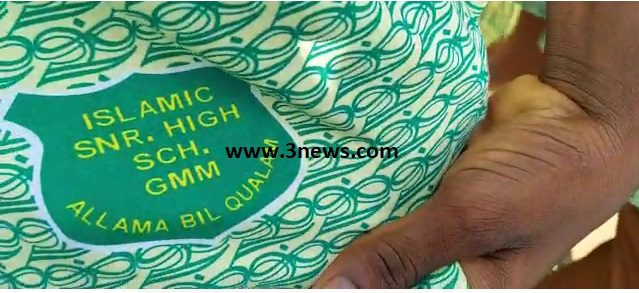 Police in the Ashanti Region have allegedly fired live bullets into agitating students of Islamic Senior High School during a protest over knockdowns in front of the school.
Onua TV's Ashanti Regional Correspondent, Ibrahim Abubakar reporting the incident said at least twenty students passed out during the chaos, requiring medical intervention.
Academic work had to come to a standstill following the incident.
Ibrahim explained that the location of the Islamic SHS is along the Abrepo Junction road in Kumasi which is currently under construction.
Drivers plying the route have been over-speeding and knocking down students, including a female tutor who was knocked down last Friday.
This necessitated a demonstration this morning after their petitions to authorities to construct a speed ramp on the road were not heeded to.
Whilst embarking on the protest Monday, June 13, 2022, the police confronted and asked them to stop the protest. Upon insistence of the students, they fired live bullets to disperse the fuming students.
Abubakar reports further that even though none of the students were hit by a bullet, the shock from the shooting left at least twenty of them collapsing.
They victims are currently receiving treatment at the hospital.
The Director of Education and leadership of the police service have come to the school, including some parents who are currently having a meeting to discuss the way forward.
Reported from Kumasi by Ibrahim Abubakar, written in Accra by Felix Anim-Appau
Source: Onuaonline.com|Ghana