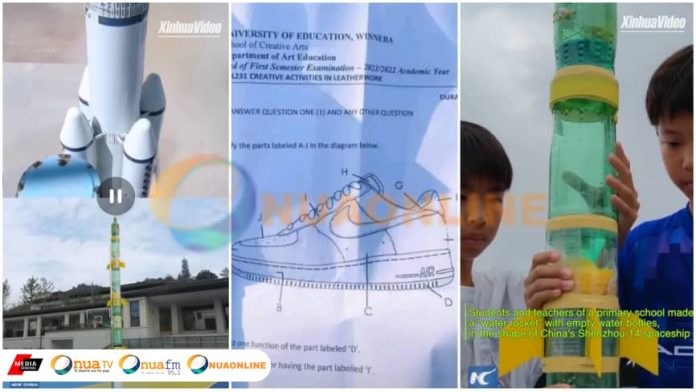 Ghana has overly depended on the theoretical model of imparting knowledge for decades now.
Even though Science, Technology, Engineering and Mathematics (STEM) education is taking centre stage across the globe, Ghana seems to be on a different planet.
The Ghana educational curriculum seem to stand out amongst other jurisdictions as far as STEM enhancement is concerned.
Whilst other nations are planning on annexing space, Ghana is still interested in 'drawing and labelling the parts.'
In a viral image making rounds on social media, an end of semester examination question from a tertiary institution in Ghana requires students to compulsorily name the parts of a sneaker and the functions some of these parts perform.
Meanwhile, on same social media, another video of Chinese primary school pupils testing a mini rocket with parachutes they've created has got many talking, juxtaposing the focus of education in the two countries in perspective.
Onua TV/FM's Yaa Titi Okrah has been addressing the issue on the Monday, June 13, 2022 edition of 'Maakye' during her rants.
Source: Felix Anim-Appau|Onuaonline.com|Ghana