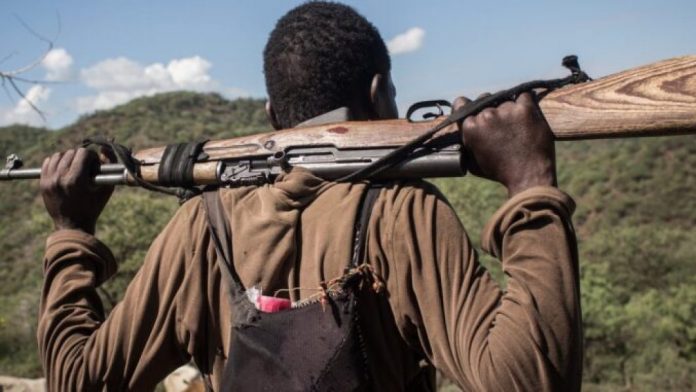 "And Satan created the African leader when God rested on the last day" is a statement from broadcaster Blessed Godsbrain Smart aka Captain Smart.
He says the deeds of African leaders defy the natural order of mankind, making him doubt if African leaders are God's creation.
The host of 'Maakye' says the corruption rate and misplaced priorities in policy formulation and implementation by African leaders is an invitation of terrorists upon themselves.
He states the foolishness of the African leader has shrouded the knowledge God granted humanity.
"The wisdom God gave us has been covered by our foolishness. After creation, Satan was monitoring God so when God went to rest, he [satan] created African leaders. Buhari and Nana Addo are part."
His comments come on the back of the freeing of some prisoners by terrorists in Nigeria Tuesday, July 5, 2022, which Mr. Smart says is an act orchestrated by leadership.
Suspected jihadists using guns and explosives blasted their way into a prison near Nigeria's capital, freeing dozens of their jailed comrades and hundreds of other inmates, the government said on Wednesday.
While the government was suspecting Boko Haram for the menace, the Islamic State group in a statement claimed responsibility for the operation.
When Nigeria's president, Muhammadu Buhari visited the scene, he said "I am disappointed with the intelligence system. How can terrorists organise, have weapons, attack a security installation and get away with it?"
Officials said some prisoners surrendered while others were recaptured with military roadblocks set up around the prison.
But speaking on Thursday, July 7, 2022, Mr. Smart indicated if "after pronouncing Ghana beyond aid, we went to Europe for loans and when the loans ceased, we resorted to the IMF, we are inviting the terrorists."
He explained despite the starving rate on the continent being high, African leaders only concern is to exhibit unnecessary luxury which in turn trigger terrorist attacks.
African presidents should stop fooling. Togo's president has bought a $201k Jacuzzi and fixed it in his bathroom to bath. Our president, Nana Addo is using a Platinum Range Land Cruiser which is almost $2million. After that you go to IMF. Who is coming to kill you? African leaders don't reason. I pray the earth swallows you because you don't think. Do you think someone is going to attack you?," he questioned.
By Felix Anim-Appau|Onuaonline|Ghana