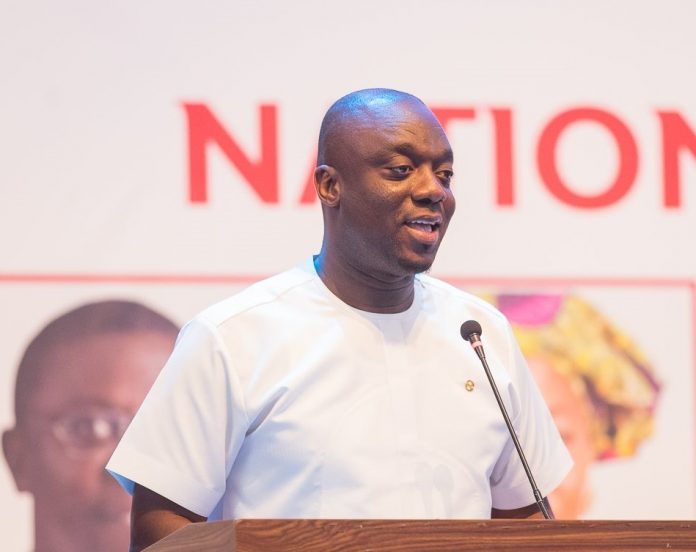 Leadership of the New Patriotic Party (NPP) has advised the opposition National Democratic Congress (NDC) to factor the concerns raised by one of its flagbearer hopefuls, Dr. Kwabena Duffuor, in their itinerary to ensure a violent-free election.
Dr. Duffuor, following some inaccuracies in the party's photo album injuncted the party and the Electoral Commission from carrying out the exercise, asking that the anomalies be fixed before the polls take place.
The former Bank of Ghana Governor wants the May 13 elections extended after demanding that the new register is served his camp at least five weeks prior to the exercise.
General Secretary of the NPP, Justin Kodua Frimpong says the NDC must ensure the peaceful atmosphere in the country is not thwarted by their primaries.
READ ALSO: Kwabena Duffuor is paying ₵400k to my opponents – Zuba alleges
READ ALSO: Kumawu: Residents table multifarious challenges at Akoma FM's Wonsom ahead of by-election
"We have also seen the injunction filed by Dr. Duffuor, we are urging the National Democratic Congress (NDC) to have a critical look at it. As a government, we are more committed towards having a peaceful atmosphere in the country, and we will not let people take the laws into their hands. We want successful primaries, we don't want any tension, hooliganism or any form of activities the constitution frowns on. At the end of the day, we want them to have credible primaries," he said on Accra-based Citi FM.
Meanwhile, the NDC has said they are determined to carry out the election despite the setbacks being conducted.
A statement from its General Secretary, Franklin Fifi Fiavi Kwetey says "while urging calm among our rank and file, we wish to assure that the party as at April 20th, 2023 had made available the full Delegates List to all presidential candidates in line with our commitment stated in our guidelines that, this Primary Document, would be furnished to all presidential candidates.
"The party is therefore confident that, this temporary challenge will be quickly overcome to pave way for the holding of the primaries on schedule."
"It is our expectation that we shall all put the larger interest of our great party ahead of all considerations, knowing that the good people of Ghana are eagerly looking up to our party, come December 7, 2024, to rescue this nation from the current national collapse," the statement further added.
READ ALSO: NPP presidential primaries: Majority MP confident Bawumia will win polls by 70%