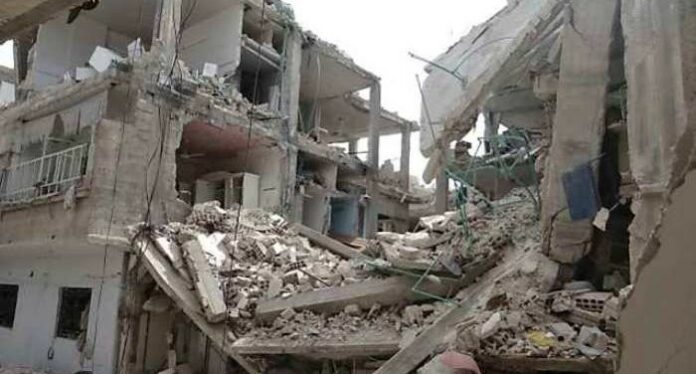 The Ghana Chapter of International Facility Management Association (IFMA) has attributed the collapse of buildings in the country to lack of supervision and poor standard of building materials.
This comes at the back of seven storey buildings which have collapsed within a period of four days in different parts of the country with latest of such tragic incidents occuring at Bortianor in the Greater Accra region on Tuesday, May 9, 2023.
The Bortianor incident led to the injury of six people with one other in critical condition.
President of the of the Ghana Chapter of International Facility Management Association (IFMA), Sampson Opare Agyemang has noted that even though climate change is a contributing factor to the anomalies, the Ghana Standard Authority should take interest in the quality of building materials being used in the country.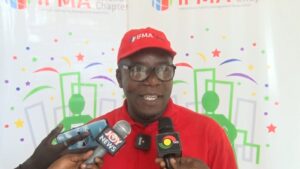 He also charged Metropolitan Municipal District Assemblies to undertake the necessary checkups before issuing building permits and to supervise construction activities in their various assemblies.
He made the call Wednesday, May 10, 2023, during a media engagement at an event to mark World Facility Managers Day which was observed globally.
READ ALSO: JUSAG threatens indefinite strike over delay in salary adjustment
READ ALSO: Vandals-Sarbah clashes: UG management working with police to bring culprits to book – VC
"Most of our institutions are not doing their work that is why we are encountering such issues. After the assemblies issue building permits they need to monitor to ensure that the permits given are implemented on site.They need to ensure that the right mixture and size of concrete and re-enforcement are being used and the right processes of building construction are being followed. If all these things are absent, at the end of the day when there is an earth movement (expansion and contraction) the building will fail and that is where we are now," he bemoaned.
He added saying "standardisation in our building materials is a problem today. You go to site and instead of 12MM rod, you will be seeing 10.5/11MM rod so you ask yourself who is monitoring all these on our markets. What grade of concrete mixture is being recommended and what grade of concrete is being used on site? We need to check all this because if these things are not done well on site, the drawing and designs may be perfect but there will be a problem."
He further revealed the engagement of facility managers can help detect "sick buildings" for timely interventions to be taken before any disaster occurs.
"The work of the Facility Manager is to ensure that the built environment is safe and to monitor the performance of the building. Sick building syndromes are diagnosed by facility managers so they should be engaged right from the design stage through to the operation and maintenance stage. So we need to engage the services of facility managers to building ensure the safety of especially public building and the people inside them," he revealed.
Meanwhile, Vice Dean of the Faculty of Built Environment at the Kwame Nkrumah University of Science and Technology, Prof. Emmanuel Adinyira has called for a collaboration between government and academia in order to bring a lasting solution to the issue.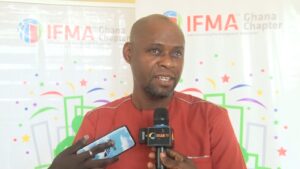 "We have done a lot of research as academia but the uptake of the research is one of the issues. We need to have a close working collaboration with the government through the Ministry of Works and Housing and other relevant stakeholders to come out with policies and having government to enforce these policies," he said.
By Issah Zakariah|Akoma FM|Onuaonline.com