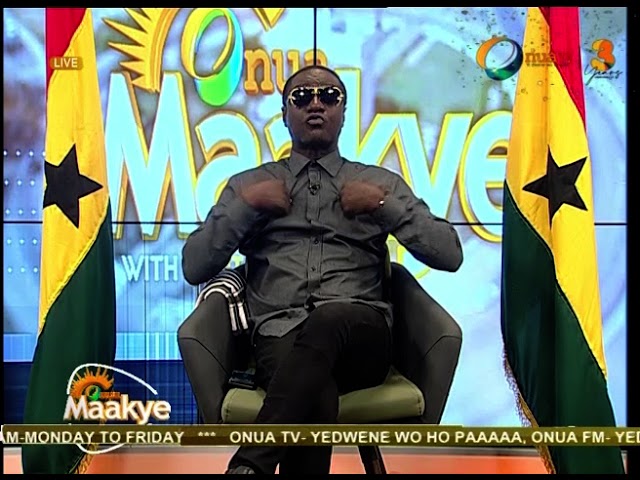 Onua TV/FM's morning show host, Blessed Godsbrain Smart, has harped on his description of the Akufo-Addo led government as the "most corrupt ever in Ghana's history."
According to the broadcaster, the government is an expert in wasting funds through corrupt deals at the detriment of the state.
After alleging the party has dashed the Convention People's Party some GH₵2.7 million, he bemoaned the government for her supposed allocation of funds to various projects, policies and sectors without a reflection at those sectors.
The 2.7 million Ghana Cedis allegation with the other allocations were made by Captain Smart Monday, September 19, 2022 during his rants on the Onua TV/FM morning show, Maakye.
"Why can't Nana Addo say he is not corrupt again? His government is the most corrupt in the history if this country. Government told us they have allocated money to NABCO, where is the money?
"They said they have allocated money for the National Service Personnel, where is the money? They said they have given money to NADMO, where is the money? They said they have given money to the Forestry Commission, where is the money? The School Feeding Caterers haven't received their money and they don't want to work but they can't say it. The end of service benefit for the MMDCEs who completed the their service in 2020 haven't received their money," he quizzed.
Meanwhile, he indicated "this government made a total of $77 billion from 2017 to 2021 but and there is nothing to show for. They have wasted all the money."
Captain Smart also said despite the government vowing not to purchase new vehicles when it assumed power, they imported 365 brand new Toyota Land Cruisers in October 2017 after making such pronouncement in April same year.
"Was it not this government that said it wasn't going to buy any new cars? They said that in April 2017 and by October 2017 they had imported 365 land cruisers," he disclosed.
By Felix Anim-Appau|Onuaonline.com