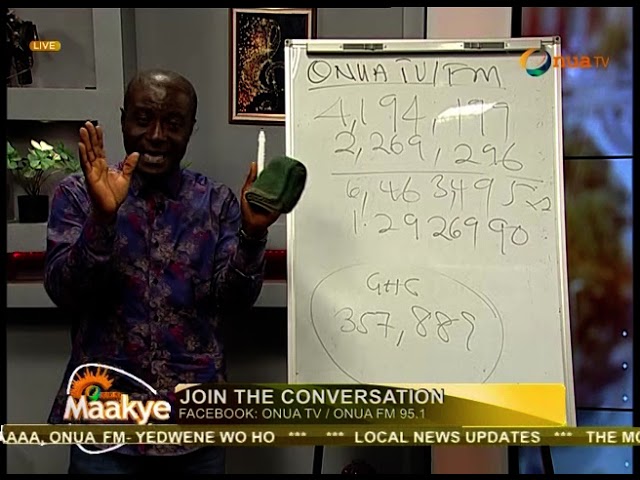 Captain Smart has concurred Professor Hanke's assertion of Ghana's bailout at the International Monetary Fund (IMF) failing.
International Economist from the John Hopkins University, USA, Professor Steve Hanke has said the current IMF programme Ghana want to sign will fail, according to a report filed by the BBC.
According to Professor Steve Hanke, another IMF loan will not save Ghana's economy.
He said just like the the past 17 IMF programmes, a new one will fail.
He also revealed that based on exchange rate data from free and black market, annual inflation rate for Ghana will be around 49.35%.
In this week's inflation table, #Ghana takes the 9th place. On June 30, I measured Ghana's #inflation at a stunning 49%/yr-almost 2x the official inflation rate of 28%/yr. pic.twitter.com/y8JfR5pVjI

— Steve Hanke (@steve_hanke) July 3, 2022
Analysing Ghana's revenue from 2017 to 2022 and the decision to seek a bailout from the IMF, Captain Smart averred there was no way better way the economist loans could have put it.
The amount of governments have taken and the revenues generated by the Ghana Revenue Authority (GRA) especially in the Covid era without anything to show for as stated by Mr. Smart is beyond reasoning .
"That's why Prof. Hanke said our IMF bailout is a failure in advance and I agree with him.
"In the 4th Republic, from 1999 to 2015, we went to a sickened IMF. And for the past 23 years only $1.95b is what Ghana has received from the IMF in a whole. But from 2017 to 2022, the total amount government has used is $77.5billion"
Watch him analyse Ghana's debt situation and how useful or otherwise the state funds have been over the years.
By Felix Anim-Appau|Onuaonline.com|Ghana