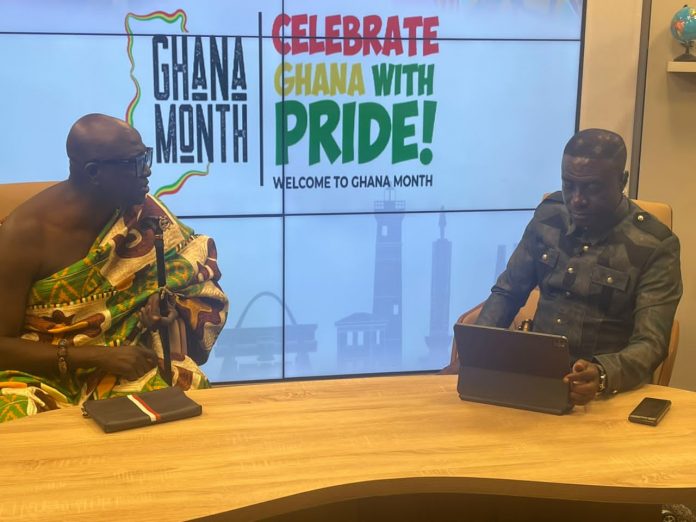 KKD has revealed that his appearance on Maakye, the Onua morning show hosted by Captain Smart angered some people at the Ghana Broadcasting Corporation (GBC).
King Kwasi Kyei Darkwa, narrating how the GBC carried out his ban from their TV channel, GTV, said he was to appear on a show when the producer called him that the programme wouldn't come off.
According to him, they stopped engaging him and only called on him when they needed panelists for their shows. At a point, they wanted him back which he refused and chose to be on Onua TV which he says angered them especially because of the host and co-host of the show he was appearing on, Maakye..
He made the pronouncements on the Maakye show with Captain Smart Wednesday, March 22, 2023, when explaining what ensued between the time he was banned for spewing the Finance minister's conflict of interest making him choose not to be on their set again.
READ ALSO: 'Ghana is becoming a failed state' –  livid KKD asserts
"…Should anyone do wrong, I say it but when I spoke about Ofori-Atta's issues GBC did not allow me another chance to speak there again.
"Their producer called me the day before the next programme and what he said was 'o Kwesi, tomorrow's show will not come off'. And I asked if something had happened in the studio, and he said somebody came to advertise and so he had bought the airtime and so we can't have the program but we will continue next week," he disclosed.
He disclosed further that, "other stations were calling me also. After all that I then went to JoyNews to continue and when I was done, they did not call me again unless they needed a resource person for a programme. And because I love them, I always deliver that resource person when they call because we all have to support governance."
The media brands expert additionally noted his presence was later sought by GBC which he declined.
"Again in January, I was called, 'boss we need you' and I said who? he said everyone, and I asked, everyone? So they sent me [a text] 'boss we need you to come and do the programme, can you come next week?'"
With the kind of treatment meted out to him, KKD said he sent them a voice note explaining why they should even sign a contract with their guests to ensure they will always come irrespective of what happens.
He explained that, even though panelists are not employees of the media station, they still honour their programmes irrespective of the challenges, the reason a contract would help to prevent political interference of panelists in the future.
"…So that in the future if we should have an undeserving person in government who make lack your capacity sees you on TV" by putting on something they lack the capacity to acquire, they wouldn't just call for you to be taken off"
"They may want to admire maybe their glasses and what have you because probably those personalities (on the TV) annoy the politician so they may want such people off. And because of that you may not have any better persons on your programmes. And so, as you need me back on your show, I am not coming. And I did not go and I think that hurt them a bit because I come to you. You annoy people a bit , Yaa Titi also," he disclosed.
READ ALSO: Anas vs Ken Agyapong; 'The fact that money has changed hands does not mean corruption has taken place' – Manasseh
By Felix Anim-Appau|Onuaonline.com