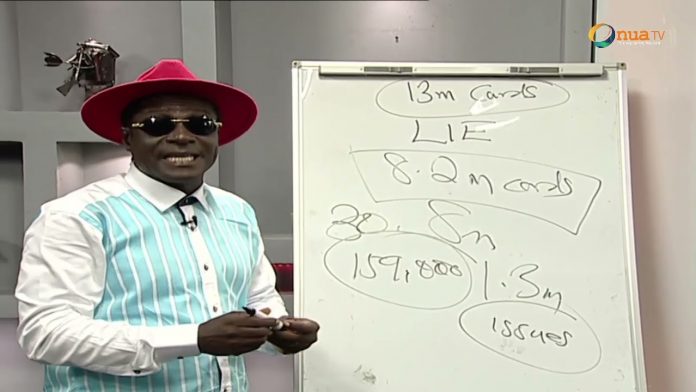 Following his earlier allegations that the ruling New Patriotic Party is hitting hard on Ghanaians on the Ghana card because of their agenda for the 2024 elections, Captain Smart has advised the party on their actions towards the upcoming polls.
He says the NPP cannot use force to break the 8 and any attempt to do that will cause bloodshed.
Speaking on the National Communications Authority's directive to the telecommunications companies (telcos) to restrict services on unregistered SIM cards, Captain Smart noted people have not registered for no fault of theirs and shouldn't be subjected through such punishment.
He says the Ghana card which is the primary document for the exercise is not easily accessible and people should not be punished for that.
According to him, the government's steel hand posture in rolling out a national identification speaks of a coerced intent to break the 8 which will not auger well for the party and the nation as a whole.
"You cannot use force to break the 8. There will be bloodshed. It is not because the people don't want to register but what do you expect them to do because after spending three working days at the Ghana card registration centre without getting it, what do you expect them to do?," he ranted.
Meanwhile, he said the National Identification Authority's (NIA) figures on the number of issued cards is less than the reality.
Listing the percentage of persons that have acquired the cards in the respective regions, he asserted each of te regions have less than 40% of its residents currently possesing the card.
He described the president as wicked and likened his administration to that of a military dictatorship for charging a 250 cedis for premium registration of the cards whilst almost 11 per cent of the population cannot afford GH₵5.00 a day.
By Felix Anim-Appau|Onuaonline.com