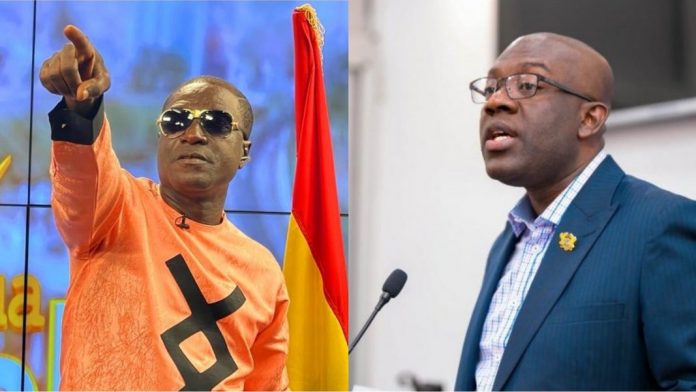 A caution from Captain Smart, host of Maakye on Onua TV, has gone to Information Minister, Kojo Oppong Nkrumah, to be careful not to become a leader of brigade of lies.
Captain Smart has said if Mr. Oppong Nkrumah has any intentions of ascending the highest office of the land, he should be guided by history that no Information Minister has ever become president before, and should therefore guide his utterances.
His comments come on the back of a defense pulled by Mr. Oppong Nkrumah for President Akufo-Addo's statement on Aisha Huang.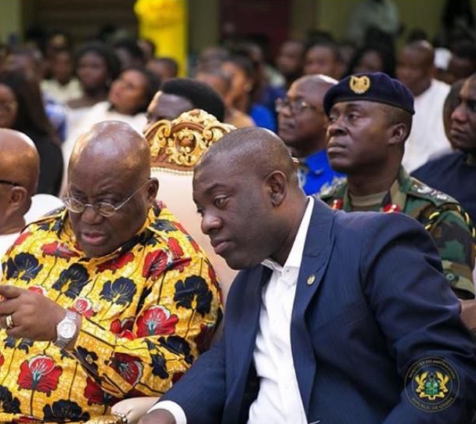 The President had said on a Ho-based radio station as part of his tour to the Volta Region that he was not sure whether Aisha Huang was deported when she was first arrested in 2018 for involving in galamsey and export of rosewood.
"I'm not still sure whether she was in fact deported. Or whether she fled the country the first time and has now come back. There still seems to be some uncertainty about it.
"But whichever way it is, she's become the sort of nickname for all that galamsey represents," President Akufo-Addo disclosed.
But Information Minister, Oppong Nkrumah said the President was being misquoted by the media, saying he didn't say what was being peddled around but rather responded to a direct question he was asked.
"The President was not speaking in a vacuum. There was a question about deportation and the President proceeded to respond that he is not too sure whether it is about deportation or whether she fled but then the substantive thing is this and then he proceeded to provide the substantive answer.
"I have heard several commentators suggest that there should have been more clarity in the President's words etc. I mean in a democracy I am sure that we can always raise questions about the choice of words," he explained Tuesday on Accra-based Joy FM.
Meanwhile, Captain Smart has taken a swipe over the issue, saying Oppong Nkrumah is becoming a habitual liar.
"Kojo Oppong Nkrumah, if you have a presidential ambition, be careful because no Information Minister has become President before. You'll become a leader of brigade of lies if you're not careful.
"Nana Addo was speaking the truth. He was telling the entire country the truth. He was lied to. I'm challenging the Immigration Service to produce the narration attached to Aisha Huang's deportation," he asserted.
By Felix Anim-Appau|Onuaonline.com