You're important vehicle for information dissemination – GGSA Director General to journalists
Over 60 journalists from selected media houses in the Ashanti region have received training on reporting on earth tremors and other seismic activities.
The one-day sensitisation program organised by the Ghana Geological Survey Authority (GGSA) was to equip journalists with the requisite knowledge on the mandate and activities of the GGSA and the key role it plays in detecting earth tremor.
In his opening remarks, the Director-General of the GGSA, Isaac Mwinbelle disclosed that his outfit acknowledges the role of the media as a tool for the dissemination of information hence the decision to partner them and bridge the gap between the GGSA and the public.
He mentioned that the workshop was to empower the media practitioners with the knowledge on how to provide accurate reportage on seismic occurrences and activities of the GGSA.
"The mandate of the Authority has been amongst others to conduct geological investigation, conduct seismic monitoring for the country and to advice government on issues of geo-science as well as being the national repository of all geological information," he stated.
READ ALSO: 'No cause for alarm' GGSA assures public despite Friday morning's earth tremor in Accra
READ ALSO: Another earthquake hits southern Turkey
"We find it necessary to come to the Ashanti region to use the media in the region to help educate the public on the mandate of the GGSA and get them to know exactly what we are doing in terms of national development," he added.
Mr Isaac Mwinbelle also gave a comprehensive and overarching presentation on the mandate, division and other key aspects of the GGSA.
He, among other things enumerated that the mandate of the GGSA is to "develop and maintain a National Seismic Network to monitor earthquakes, tsunamis and mine blast and monitor and evaluate geological hazards and risks for public safety."
Nicholas Opoku, Head of Seismic Division of the GGSA through a series of demonstrations, sensitised the media practitioners on the safety measures to take in the wake of earthquakes.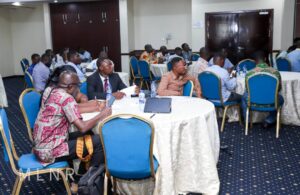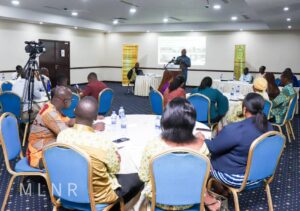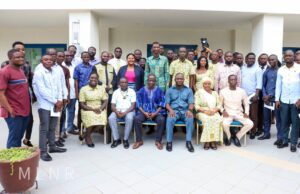 The media practitioners commended the GGSA for the seminar which they describe as timely due to recent earth tremors recorded in some parts of the country.
READ ALSO: High Court sentences Asabke to death over Adams Mahama's murder; Afoko gets hung jury