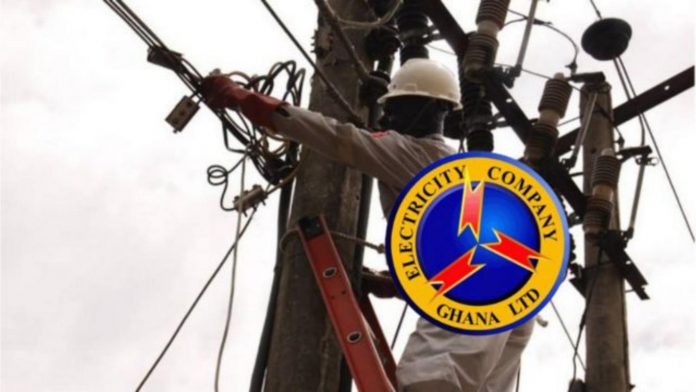 Some 3 employees of the Electricity Company of Ghana (ECG) are facing 20 charges with 7 others on money laundering and stealing of over GH¢2.1 million worth of prepaid credits.
The employees are Ali Nansii Shaibu, a computer programmer at the ICT Department at the Head office; Grace Gardiner, Chief Supervising Cashier of the ECG District office at Kasoa and Anthony D. K. Quaye a technician at the ECG district office in Kasoa.
The 7 others are Ibrahim Baba Adamu Technician at Ghana Electrometer Company, and Muntari Adamu, Gariba Awudu Misbaw, Kwasi Appiah Donkor, Eric Yaw Kyei and Augustina Laniyan who are all private vendors who sold ECG pre-paid power credit to the public.
READ ALSO: PURC orders ECG to compensate customers affected by vending failure
The ECG-Electrometer partnership was birthed in 2003 when the power distribution company entered into agreement with other companies to sell prepaid power to consumers across the country.
In the process, private dealers were tasked to serve as middlemen in the distribution chain.
According to prosecutors, the first accused person (Ali Nansii Shaibu) travelled to Hohoe in 2016 to resolve a pre-paid connectivity challenge for the 7th accused person (Gariba Awudu Misbaw).
The two agreed that the software will be manipulated to shortchange the Hohoe District Office of the ECG by transferring prepaid credits to Gariba without the knowledge of the office.
READ ALSO: [VIDEO] Krobo power outage: Man sends pregnant wife to hospital with a generator to provide adequate light for her
The 7th accused person will then delete the transaction and share the proceeds among themselves.
Prepaid credits worth ¢199,351.60 was transferred and sold under this scheme.
Mr Shaibu equally entered into this deal with other accused persons resulting in the theft of ¢1,203,249.26 worth of credits.
Another set of transactions with other accused persons resulted in various amounts being stolen.
Prosecutors say investigations put the total value of stolen credits under this scheme at ¢2,143,270.15.
The accused persons refunded some monies amounting to ¢282,600 after admitting to commission of the crime.
They all, however, pleaded not guilty when the charges were read against them in court.
READ ALSO: Bright Simons questions Energy Ministry's request to Parliament to borrow $1.65bn
The hearing of the case will resume on April 27, 2023.
Source: Onuaonline.com|Ghana