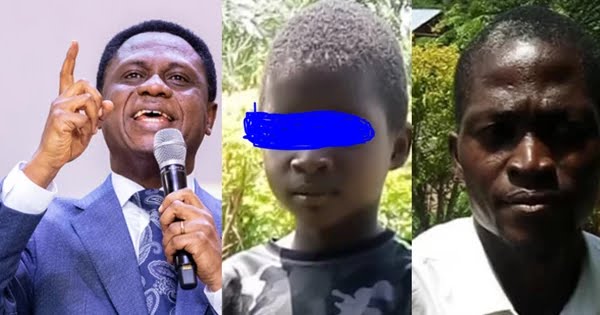 At the 46th Session of the General Council Meetings of the Church of Pentecost, its Chairman, Apostle Eric Kwabena Nyamekye revealed that  a 7-year-old boy brought his dead father to life through prayers. 
Delivering his State-of-the-Church Address at the Pentecost Convention Centre at Gomoa-Fetteh in the Central region Wednesday, May 3, 2023, the Apostle said the Sunday school boy prayed over the remains of his idol-worshiping father to regain breath into him.
The official website of the Church of Pentecost reports the apostle as saying that the youngster, Emmanuel Kofi Kpentor performed the miracle at the Worawora Government Hospital in the Oti Region.
The Chairman indicated the 7-year-old boy insisted on praying for his father who had been pronounced dead by medical doctors at the Worawora Government Hospital where his body was being prepared for the morgue.
READ ALSO: Church of Pentecost declares 4 days fasting & prayers for wisdom for Ghana leaders to find immediate solutions to economic challenges
READ ALSO: [VIDEO] Check a man's message for Ghanaian 'Men of God' at Onua TV's Peoples' Assembly
"To the surprise of the nurses and doctors at the facility, his seven-year-old son, Emmanuel Kofi Kpentor, said he would not allow them to take the body of his dead father to the mortuary until he had prayed for the father to wake up," thecophq.org quotes Apostle Nyamekye as saying.
After the prayer, Apostle Nyamekye said the boy's father started shaking when he was being taken to the mortuary.
"By God's grace, he was restored to life, surrendered his life to Christ, and, together with his wife, was baptised on June 26, 2022."
The revelation drew loud cheers and applause from the large gathering of Christian faithful at the event which was attended by Vice President Dr Mahamudu Bawumia and other dignitaries.
READ ALSO: Hackers takeover Facebook page of Church of Pentecost Chairman to sell bleaching creams, penis enlargement products