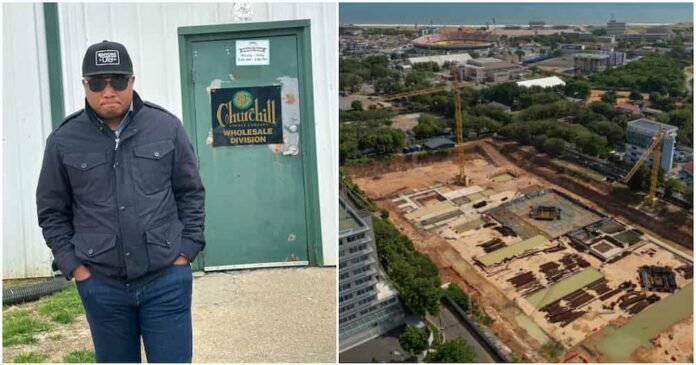 Samuel Okudzeto Ablakwa, the Member of Parliament for North Tongu has in his second epistle of his discoveries on the National Cathedral from the United States revealed the project was registered with a dead man's details. 
Some documents about the project's incorporation discovered in the US by the lawmaker contains evidence for the project's fundraising.
A social media post made by the MP Thursday, May 4, 2023, has documents which he says authenticate his claims of the project being shrouded under criminality.
READ ALSO: Akufo-Addo's defence for new EC appointments flawed, jaundiced and can't be accepted in any democracy – Ablakwa
READ ALSO: Sperm donor who fathered 550 children ordered to stop
READ ALSO: Domestic Debt Exchange: Ken Ofori-Atta opens up on second round of programme
The MP's evidence suggests that the National Cathedral of Ghana had registered a subsidiary in Washington under a different name and with different "governors" – the American term for trustees.
According to Mr. Ablakwa, a dead person's details were used in the application of the National Cathedral's fundraising arm in the US per the documents he provided on his social media Thursday.
Episode 2 of "National" Cathedral Scandals — America Edition.

For God and Country.

Ghana First /2 pic.twitter.com/r0Lb29Dtcx

— Sam Okudzeto Ablakwa (@S_OkudzetoAblak) May 4, 2023
READ ALSO: High Court throws out Kusi Boateng's case against Ablakwa on double identity, National Cathedral scandals