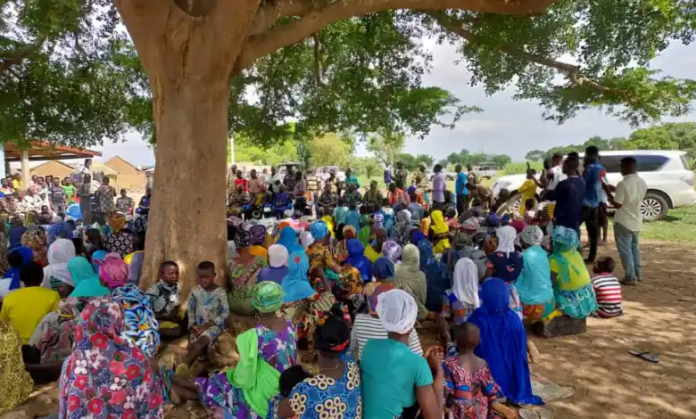 The Ghana Immigration Service have began profiling of alleged refugees pitching camp at Fufulso in the Central Gonja district of the Savannah region.
TV3's Christopher Amoako reports residents have denied claims that the refugees have come to pitch camp in the community.
They say the refugees who entered the area have their families residing in the community and only came there to help them on their farms.
This is a stance the assemblyman for the Fufulso Electoral Area, Mahama Yakubu, shares with the residents when our correspondent engaged him.
READ ALSO: Bawku conflict: Hospitality services bemoan adverse effect on industry due to erroneous impression
READ ALSO: HIV infections on the rise among youth in Bolgatanga – Health Directorate warns
About 500 people arrived at Fufulso in the Central Gonja district in the Savannah region about two days ago.
With the increasing number of residents in the community, they expressed fear for the safety of their lives and property.
With majority of them speaking only the Moshie language, their nationality were not known. However, it was highly suspected that they either hailed from Burkina Faso or La Côte d'Ivoire.
The residents have disclosed that the refugees arrive at night and have since been living in the community as residents.
"No chief, leader, even the police in the community or whoever has raised any concerns apart from us. Maybe, they want to wait as usual, for them to start attacking or killing us before they [authorities] start to act. It's shameful and worrying," a worried resident lamented.
READ ALSO: 2023 Workers' Day: A male midwife at Salaga Government Hospital shares experience