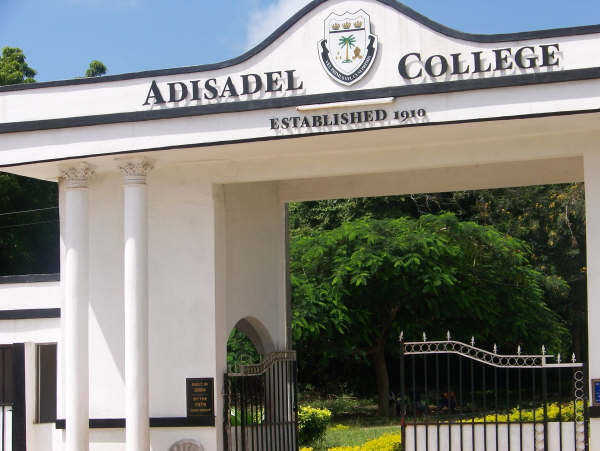 A housemaster with the Adisadel College in Cape Coast has been relieved of his duties following his failure to man affairs of the dormitory he is in charge.
A viral video on social media has a student assaulted by a colleague in the dormitory leaving him injured.
The headmaster of the school, Samuel Kofi Agudogo, in a release says the housemaster has been asked to step aside to allow for investigations, his reinstatement or otherwise, will depend on the outcome of the investigations.
READ ALSO: NSMQ 22: PRESEC Legon 'Seven a Living God' after thrashing Prempeh College in a fierce contest
"I regret to inform you that you have been relieved from your position as Quaque Housemaster with
immediate effect.
"You may be reinstated as a housemaster based on the outcome of the investigation. You did not deliver as expected of you as housemaster as far as this video is concerned," the statement said.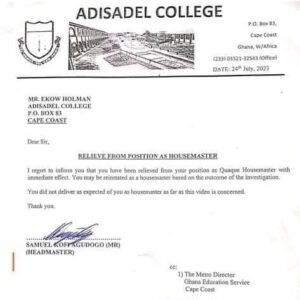 READ ALSO: Bawumia rallies education stakeholders to embrace artificial intelligence