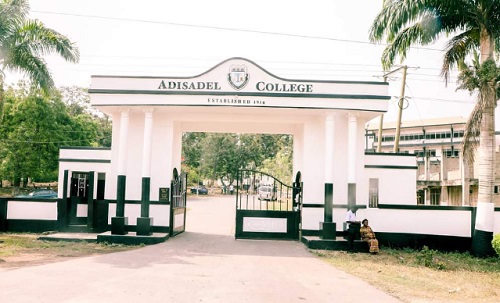 The student who assaulted his colleague at Adisadel College (ADISCO) has been granted bail by the Cape Coast District Court 2.
He is set to reappear before the court on August 2, 2023, as the court could not get the required number of representatives to form a jury to adjudicate the matter as it is for juvenile cases.
READ ALSO: ADISCO student assault case: Court adjourns hearing to August 2
Following his arrest by the police earlier this week, the suspect was cautioned with causing harm and assault, then released to the Headmaster of the school, and asked to be produced in court today, Friday, July 28.
He was arrested after a video that went viral on social media showed one student violently attacking another in a dormitory.
READ ALSO: Protecting the environment: Bawumia urges chiefs to partner government
The Housemaster of the dormitory where the incident occurred has since been suspended, with the school authorities ensuring that whoever is culpable in the matter would be brought to book.
Meanwhile, the victim, who was suspended for refusing to report the incident, has been recalled to the school to ensure his well-being and recovery.
READ ALSO: Government's free tablet policy a ploy to woo SHS students for votes – Minority