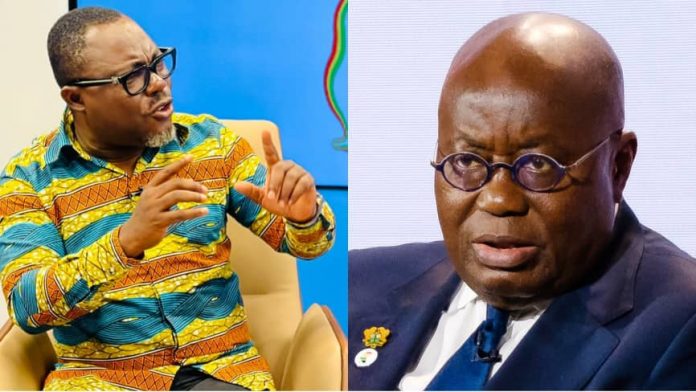 Government's intention to reintroduce the road toll collection has sparked public conversations among Ghanaians considering the manner with which it was abrogated.
Government after the presentation of the 2022 budget in November 2021 introduced the electronic transaction levy as a more inclusive way to mobilise revenue and abolished the collection of road tolls.
According to the Finance Minister, Ken Ofori-Atta, the toll expunction was to minimise the incessant vehicular traffic on many major roads in the cities where tolls are taken to enhance productivity.
READ ALSO: You annoy people a bit- KKD tells Captain Smart as he details how he was banned on GTV 
After announcing the policy even without Parliament's approval of the budget, the Roads minister, Kwasi Amoako Atta sanctioned the immediate suspension of the toll collection which many Ghanaians described as an unpopular move to pull the e-levy message across.
A year and some months down the lane, government has announced re-introduction of the toll levy incurring public chastisement over the manner with which it seized the collection without heeding to any advice.
Mr. Amoako Atta had even announced the government's intention to convert the toll booths to public urinals.
Government now needs to expend extra funds to renovate the toll booths before operationalisation can take effect.
READ ALSO: Why Akufo-Addo will apologise to Ghanaians few years after leaving office
Speaking with Captain Smart on Maakye Monday, March 20, 2023, a Professor of Political Science at the University of Ghana, Ransford Edward Van Gyampo, indicated Ghana is undergoing certain crisis economically as a result of sheer intransigence of the government.
According to him, "we have a President who has immune himself from public criticisms and decided to be adamant", the reason Ghana's economy has been plummeting under him.
The former head of European Studies at the University of Ghana maintained that "government is too serious a business to be left in the hands of political point scholars who are either clueless about governance or have merely decided to thrive on the ignornace of the masses."
"Arrogance, pride, I know-it-all attitude so they didn't heed to our advice on cancelling the road tolls and now we are going to use money to renovate the toll booths to bring it (toll collection) back," he lamented in Twi.
READ ALSO: In the house of fools, he who shares the meat chooses first – KKD replies GBC, berates Ofori Atta's conflict of interest
By Felix Anim-Appau|Onuaonline.com|Ghana