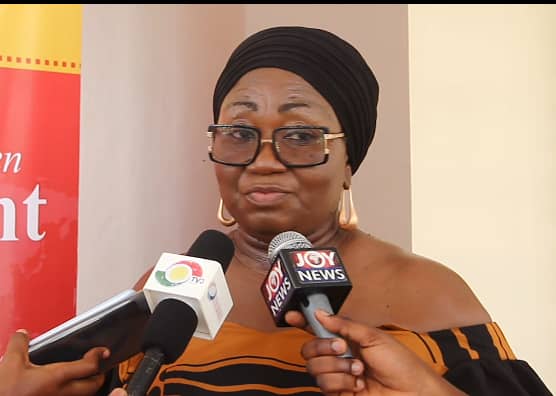 Even though the Parliament of Ghana has been rated the best Open Parliament in Africa in 2022 according to the Open Parliament Index (OPI), the Legislative arm of government was also positioned last in terms of Public Accountability by the index. 
Responding to the report by the Africa Open Parliament Index, the Member of Parliament for Asokwa and chairperson of Government Assurances Committee in Parliament, Patricia Appiagyei attributed Parliament's poor performance to some democratic practices in the country.
According to her, lack of separation of powers and over politicization of the legislative arm of government are among the major setbacks of the House.
During a town hall meeting sponsored by the French Embassy in Ghana and under the auspices of the Parliamentary Network Africa (PNA) on Friday, May 5, 2023 in Kumasi, the lawmaker made a call for a constitutional review.
"Accountability has become a major challenge because of where Parliament is and where parliamentarians find themselves in the scheme of things. One of the major factors crippling the performances of Parliament is more of a constitutional requirement where the Executive pick major of its ministers from Parliament.
READ ALSO: Parliament needs more knowledgeable people – Col. Damoah
READ ALSO: Fetish Priests Association threaten to storm Parliament with eggs and schnapps if…
"We don't have financial autonomy as a House and you cannot scrutinise the activities of the various sectors to its perfection because you overseeing this responsibility will at the same time go to these ministers for favours. Over politicisation do not make us interrogate government polices so well but we approve or kick against them because we are in the majority or minority without looking at the benefit to the country," she bemoaned.
She also associated the demands of citizens on parliamentarians as a contributing factor to corruption.
She further proposed the training of women in parliamentary affairs and proceedings as a way of encouraging women to take up parliamentary positions and increase women representation in Parliament.
"We need to create a women's parliament whereby these women are put into various committees of their interest and are trained by parliamentarians when they are on recess on how debates and other proceedings take place on the floor of Parliament," she said.
The Executive Director of Parliamentary Network Africa, Sammy Obeng bemoaned the gap in gender parity and called on women to take active roles in governance and politics.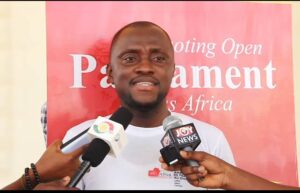 "We are way long away in terms of gender parity. The parliamentary statistics shows that we have never had women crossing 14% in terms of parliamentary representation since 1960. So we need to collectively promote and encourage women in politics. We need to also support women in parliament so that we can say that when these women were empowered this was what they achieved so that other women will be encouraged to take up parliamentary positions," he beseeched.
By Issah Zakariah|Akoma FM|Onuaonline.com