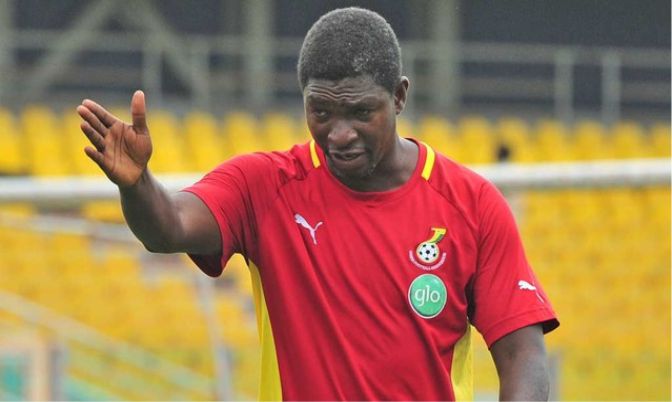 The Board Chairman of Bofoakwa Tano FC, Yaw Boateng Gyan, has rendered an unqualified apology to the head coach of Nsoatreman FC, Maxwell Konadu, following an attack on him by fans on Sunday.
The attack left the former Assistant Black Stars coach unconscious and he has since been on admission at the Sunyani Teaching Hospital.
In an interview on Sports Center on Onua FM on Monday, November 20, Mr Boateng Gyan apologised to all football-loving Ghanaians, especially Nsoatreman FC and their coach Maxwell Konadu for the incident.
He condemned the attack and described it as unwarranted since Bofoakwa Tano FC did not even lose the Matchday 11 Ghana Premier League fixture.
He, therefore, accepted the sanctions meted out to the club by the Executive Council of the Ghana Football Association, condemning the action of the disgruntled home fans.
He disclosed that Maxwell Konadu is a compatriot of Bono, from Nkoranza, and could not have uttered the words which are being attributed to him and said to have provoked the attack.
"For me, we are all playing and to physically assault someone should have you face the full rigours of the law to serve as a deterrent," he told host Alfred Takyi Mensah.
The sports administrator-cum-politician said the victim knows a lot of residents in Sunyani, having played football in the town for long, and so can help identify some of the suspects.
"He Maxwell [Konadu] is not a child in Sunyani, he has played football and travelled there several times and has so many friends there, so he can help identify some of the victims."
Meanwhile, the police have since mounted a manhunt for the attackers.
Two persons have been fingered as having committed the crime.