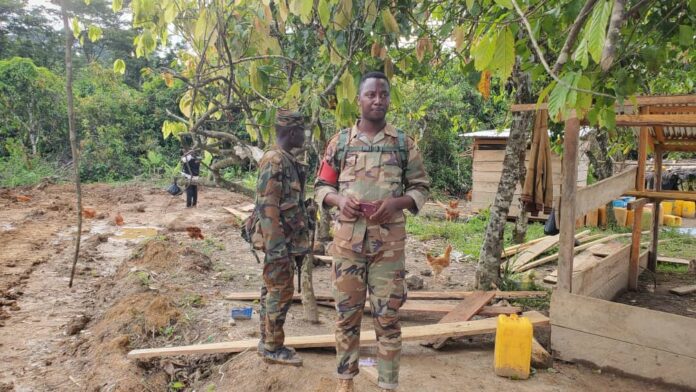 Members of the Operation Halt II team have seized five excavators and burnt some mining equipment in the Bosomtwe Range Forest Reserve in the Bekwai Forest District of the Ashanti region.
A total of six pumping machines and other mining equipment being used by illegal miners in the reserve have been seized and burnt by the Operation Halt II team.
The equipment were impounded and burnt in a four -day operation carried out by the military taskforce against galamsey in forest reserves in the Ashanti region.
The Operation Halt II team was deployed to the area four days ago to fight galamsey in forest reserves and to also permanently patrol the area to halt illegal mining activities in those reserves.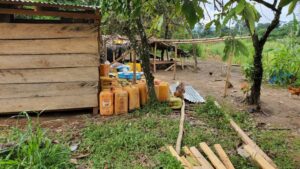 Some of the floating platforms and equipment mounted in various sections of the reserve had been decommissioned and destroyed or burnt.
READ ALSO: [VIDEO] Anglogold Ashanti shaft: Some illegal miners narrate how they survived on powdered pepper and onion after being trapped for days  
The Bosomtwe Range Forest has been attractive to illegal miners in recent times.
It has in the last three years survived five illegal mining attacks as Forestry Commission staff on several occasions thwarted efforts of galamsey operators who are burnt on mining in the reserve.
Economic trees and water bodies have been destroyed by the illegal miners in the reserve.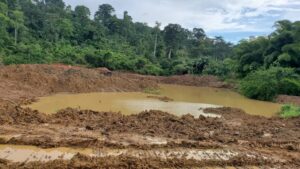 Despite the swift intervention of the Operation Halt II which acted on tipoff, the illegal miners, with the help of the five excavators, destroyed part of the forest reserve in less than three weeks after gaining access to the reserve.
The Deputy Command Operations Officer of the Central Command of the Ghana Armed forces, Flt. Col. Louis Boakye, expressed worry at how the reserve has become target for galamsey operators.
He said that the team would be ruthless in weeding out recalcitrant illegal miners in the area.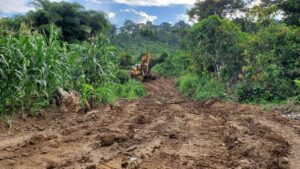 "We want to remind everyone about the government's uncompromising and unshakable stance against galamsey operators. Those who are stubborn and will not pay heed to any warnings should be prepared because we will keep coming at them," he stated.
He said the current operation would remain in force until all waterways and forest reserves are without illegal miners.
READ ALSO: Water Resources minister decries increasing galamsey menace after seeing River Pra
By Benjamin Aidoo|AkomaFM|Onuaonline.com