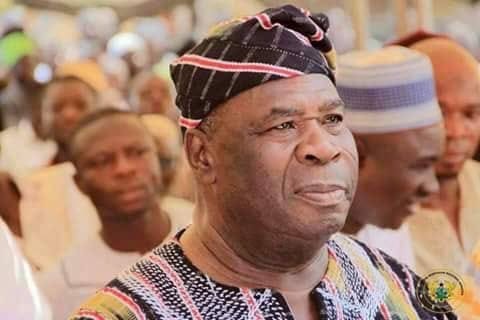 The key witness in the leaked tape alleged to be plotting the ousting of the Inspector General of Police (IGP), Daniel Bugri Naabu, has reappeared before the committee investigating the authenticity of the content, this time, in camera.
This comes after all persons directly involved in the audio have provided what they know to the committee at a public hearing, including the IGP, Dr. George Akuffo Dampare, who met the group Wednesday, September 12, 2023.
The National Security minister, Albert Kan-Dapaah will take his turn later in the day, also in camera. Kan-Dapaah's call-up follows the appearance of the IGP and the three officers implicated in the matter.
Committee chair, Samuel Atta Akyea, made the announcement after Tuesday's proceedings.
"The witnesses should come back tomorrow with their lawyers. The IGP should come with his lawyers, the Minister of National Security should show up with his lawyers and proceedings will continue," he noted.
The IGP revealed at his meeting with the committee that he was not involved in anything that had to do with the recording of the leaked tape as alleged by the officers. He said he has nothing to do with Mr. Bugri Naabu's secret recording of the tape as he (Bugri Naabu) confirmed before the committee.
During his address at the hearing Tuesday, September 12, the IGP refuted the allegations that he was part of a conspiracy to secretly record conversations of the three implicated police officers – COP Alex Mensah, Superintendent George Asare, and Superintendent Emmanuel Eric Gyebi – and Bugri Naabu.
Dr. Dampare expressed his willingness to fully cooperate with the investigations to provide everything that would be required from him to ensure the truth behind the tape is unveiled.
He also reiterated his commitment to upholding the laws of the police service to maintain its integrity.
READ ALSO: 'Granted that I am the worst, then we are all the worst' – Dampare on being the worst IGP in history