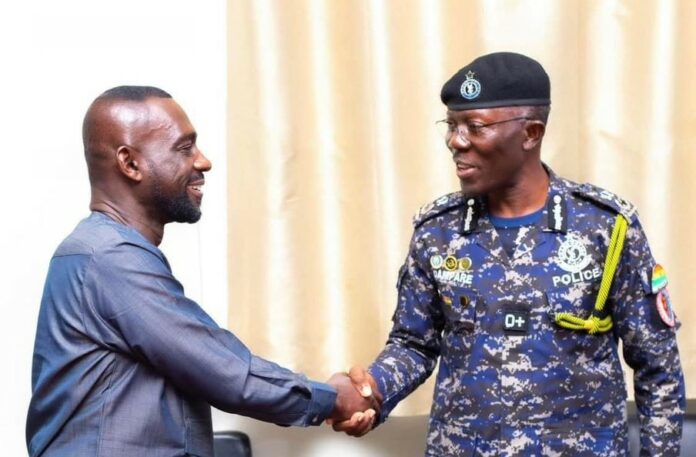 Many have admired the manner in which the Inspector General Of Police (IGP) Dr George Akuffo Dampare conducted himself when he appeared before the ad hoc parliamentary committee probing an alleged plot by some senior police officers to remove him from office, on Tuesday September 12, 2023.
In a recorded audio, the officers; COP George Alex Mensah, Superintendent George Asare, and Superintendent Emmanuel Eric Gyebi were heard discussing with a former Northern Regional Chairman of the ruling New Patriotic Party (NPP), Chief Bugri Naabu, the need to remove Dr. Dampare from office in order to ensure that they retain power after the 2024 elections.
Subsequently, the Speaker of Parliament, Hon. Alban Sumana Kingsford Bagbin set up an adhoc committee to investigate the matter. This was necessitated by a motion filed by the National Democratic Congress (NDC) Member of Parliament for Ellembelle, Emmanuel Ama Kofi Buah who drummed home the need for the matter to be probed.
The committee was tasked to; ascertain the authenticity of the leaked audio recording, investigate the conspiracy to remove the current IGP, investigate any other matter contained in the audio recording, recommend sanctions to persons found culpable where appropriate, make recommendations for reforms where necessary and make such other recommendations and consequential orders as the committee might deem appropriate.
Since the probe started, COP George Alex Mensah, Superintendent George Asare, and Superintendent Emmanuel Eric Gyebi have taken turns to tell members of the committee about what they know about the content of the leaked audio.
While they have confirmed that their voices are on the leaked audio, they have challenged some portions of it. But COP George Alex Mensah and Superintendent George Asare did more than that. They alleged that Dr Dampare is not managing the Ghana Police Service well and engaged in illegal award of contract to Chief Bugri Naabu.
Contrary to the expectation of many for a showdown between Dr Dampare and his detractors at the hearing, the IGP used psychological warfare, emotional intelligence and traditional wisdom to deflate them. In the process, he won the admiration of many viewers.
For many, the icing on the cake was the IGP's decision to reach out to his accusers during the short break to exchange pleasantries. Here are photos from the scenes: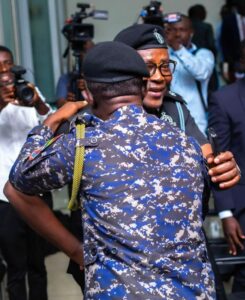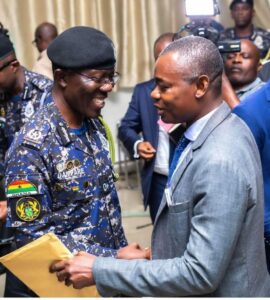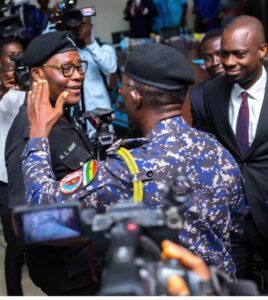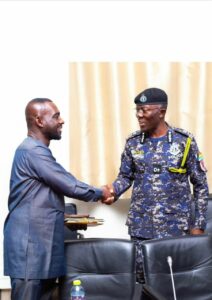 READ ALSO: IGP leaked tape: Franklin Cudjoe touts Dampare's integrity after appearance before committee