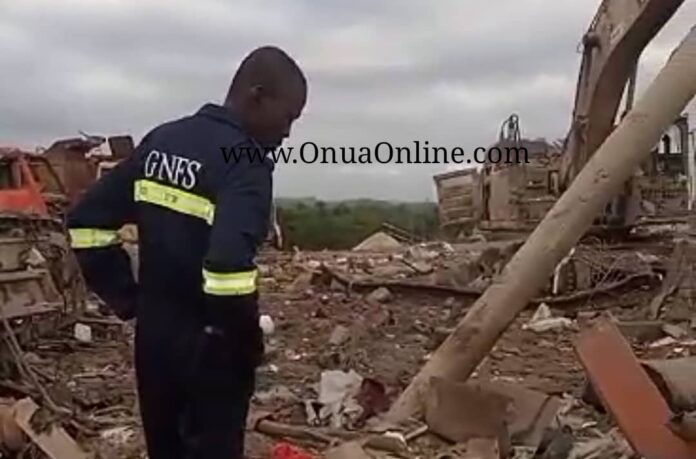 The quarry explosion at Anto Aboso, a community in the Shama district of the Western region, has led to the reassignment of the Western regional Director of the EPA and other persons in authority.
The Environmental Protection Agency in a letter dated Wednesday, September 13, 2023, signed by the Executive Director, Dr. Henry Kwabena Kokofu, asked the Western regional Director to move to Accra for re-assignment.
The letter has also directed the Central regional Director to take over in the  Western region until a substantive replacement is done.
Director in charge of the Ashanti region has also been moved to Accra.
In the meantime, the EPA has mounted a search with the Ghana Police Service for one of the owners of the site.
Reports indicate that the co-owner, who is a Chinese, was at the site at the time of the incident and was part of the eight casualties.
Some workers who spoke with the EPA said they started working with the company not long ago, adding that they were off site at the time of the incident.
Through the efforts of the assembly member of the area, the EPA retrieved contacts of the co-owner, –Ghanaian and resident of Accra –from the workers.
The EPA, Police and Minerals Commission were able to speak to the co-owner on phone on Sunday but his lines have since been off and has not been seen according to the Executive Secretary of the Agency.
READ ALSO:W/R: 3 Ghanaians, 5 Chinese dead, many missing in explosion at Anto-Aboso