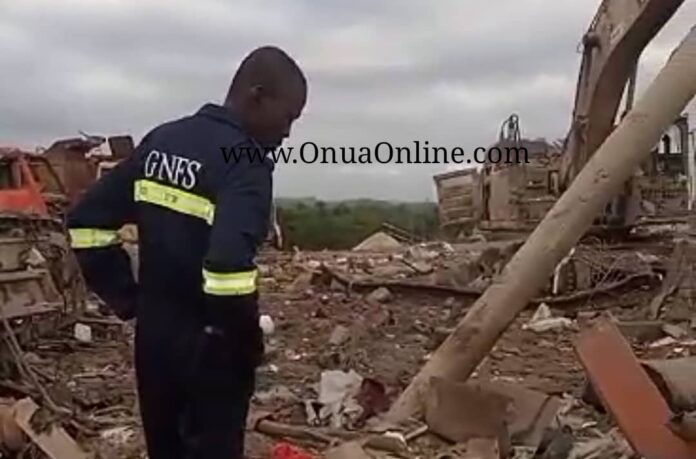 At least three Ghanaians and five Chinese nationals have been confirmed dead following an explosion at a quarry site at Anto-Aboso in the Shama district of the Western region.
The deadly explosion is said to have occurred around 10:00pm Saturday, September 9, 2023.
The cause of the disaster is not yet known.
However, personnel from the Ghana National Fire Service (GNFS), National Disaster Management Organisation (NADMO), Ghana Police Service are on the scene helping with rescue efforts as investigations also begin.
Dismembered bodies suspected to be that of the Chinese nationals are scattered at the scene.
The site belongs to STA-ADDSAMS Enterprise, formerly known as Omni Quarry.
The magnitude of damage is being compared to the gas explosion that occurred at Appiatse in 2022.
READ ALSO: [PHOTOS] Appiatse reconstruction kicks off 9 months after community was razed down by explosion