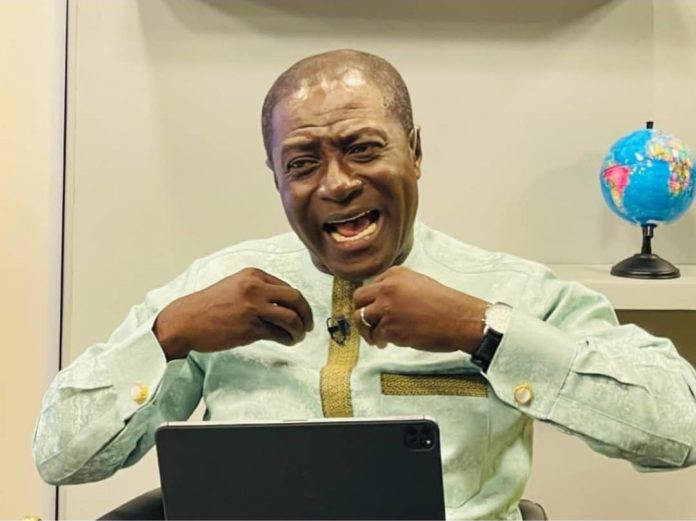 Captain Smart has vented his spleen on the leadership of Christianity Friday morning following comments by some men of God on not using offering to cater for the poor and needy in the church.
He says a man of God had said "the church would not give its offering for any member to chop", regarding the statement as unfortunate considering how these monies are contributed by the congregants.
During his rants on Maakye, the Onua TV/FM morning show, August 19, 2022, he was livid how leadership of the church spend tithes and offering and boast of huge reserves whilst certain critical issues in the state could have been salvaged by the church.
He noted a certain church had once boasted of a 300 billion Cedis in its account whilst roads leading to their auditoriums are untarred.
He says despite some of these churches building schools, hospitals and other things, such institutions do not render free services and can do better by establishing factories that can employ some hands to ease the unemployment conundrum.
According to him, the church is engaging in many unfounded activities but cannot be spewed because of the fear some men of God has put in members.
When they go wrong, they cannot be questioned and go about doing things that inure to only their benefit.
Citing the Church of Pentecost where he worships for instance as an example, Captain Smart indicated the Achimota auditorium of the church has been built on a school park, bounded by a drain which has not been attended to, and risks being the first church he would pull down if he had his way.
Commenting in a related development, he expressed shocked over a letter from the headquarters of the Church of Pentecost which had urged the Downtown Ofaakor Area to work hard in meeting their tithe and offering budget whilst they (pastors and church leadership) would support with prayers.
His problem, he explained, was why the leadership of the church had said they would support the members with prayers to raise the funds whilst they themselves wouldn't work.
The letter which sent shivers down the spine of many who thought tithes and offering given by Christians were based on one's earning and a free will from the heart respectively, was urging the Area Head to up his game to ensure their 2022 budget was met.
According to the letter, the Ofaakor Downtown Area is expected to contribute some GH₵3,188,529.00 as its tithe and offering for the 1st half of 2022. But the Area managed a GH₵2,780,537.00 with a deficit of GH₵407,992.00 representing 12.80%.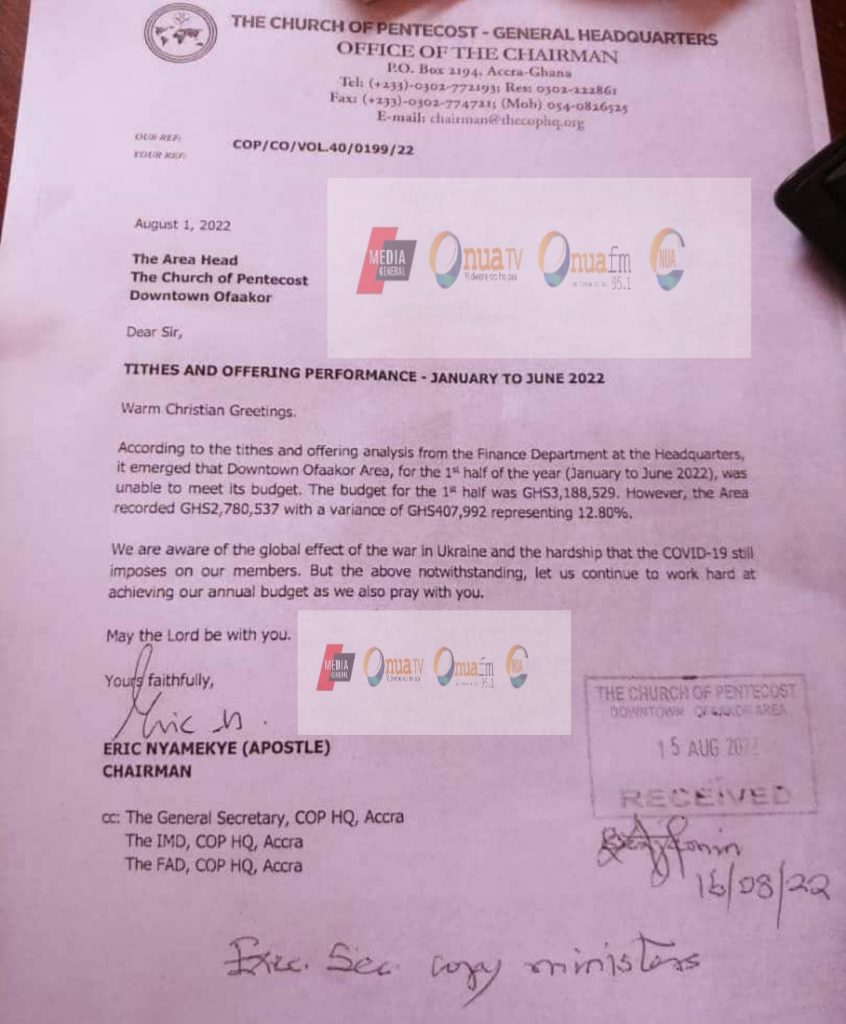 By Felix Anim-Appau|Onuaonline.com