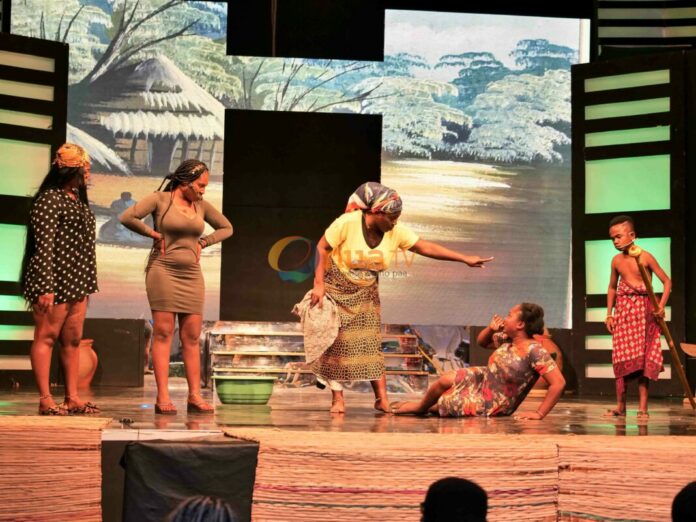 Media General's Onua TV lit up the homes of its viewers with what used to be the talk of town in the 90s and early 2000s with the premiering of a repackaged all new 'Key Soap Concert Party' Saturday night, August 12, 2023.
The live stage concert is a fully packed entertainment programme made up of music and drama interspersed with comedy, serving audience with laughter, excitement and most importantly, education.
Performing on the night was 'Alomo Gyata' hitmaker, Aligator, who came after Awudat Yahman had opened the stage for the premiere with a perfect imitation of the late Terry Bonchaka.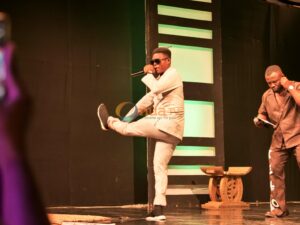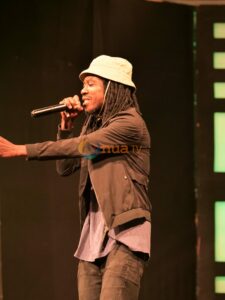 Then came a comedian by name 'Kohwiegu' to wit, go and pour it away, who told many stories without a single one leaving the studio audiences' cracking up with laughter. Others were so awed they could not have their mouths closed.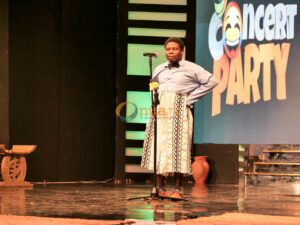 READ ALSO: Onua Maakye hosts 13-year-old boy who saved about 50 school children from a bus accident 
Papa Shamo, co-host of Onua FM's drive time show, Efie Ne Fie, took over the stage to moderate the Crazy Dance session which was performed by beautiful plump women with the audience voting for the best dancer.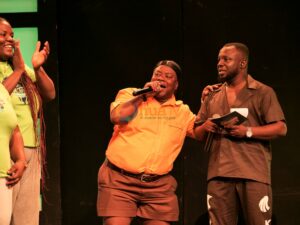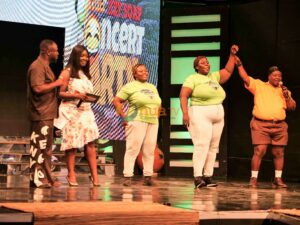 Before artiste King Jerry spiced up Media General's Studio B, which hosted the event with music, viewers and studio audience were served with laughter, anger, grief, compassion, and above all, morals, through a didactic play performed by the Nsroma Drama Troupe entitled…"Sɛ woyɛ obi deɛ yie a…" to wit, if you treat someone else's (property/child) well…yours would also be well.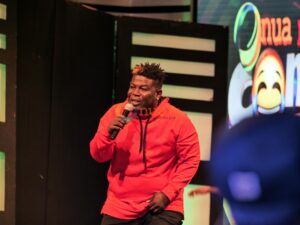 The drama told a story of an orphan who was maltreated by her foster parents but ended up marrying a very rich man who disguised himself as a poor man in their town, but was well treated by the orphan notwithstanding his status.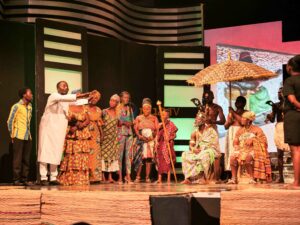 After King Jerry's performance which followed the drama, the veteran higlife artiste, Adane Best, climaxed the show with a great performance which drew the audience to their feet till the curtain was drawn.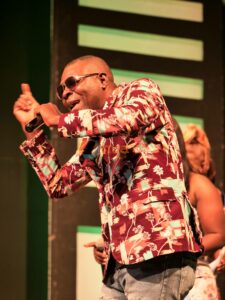 READ ALSO: Media General's Onua TV celebrates fourth anniversary in style
Despite the inundation of foreign operas on Ghanaian television channels, which appears to wipe out what Ghanaians used to cherish some decades ago, Media General's Studio B was the scene to behold Saturday night.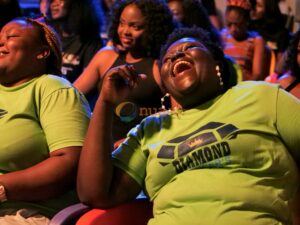 Studio reactions and comments from the over 2k eyeballs that watched on Facebook is a testimony that Ghanaians are ready to patronise content locally brewed with Afrocentrism.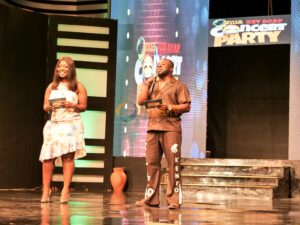 Coming on the screens every Saturday at 7pm, Onua Key Soap Concert Party will always be entertaing and educative with great content being dished out by hosts, Felicia Osei, Jeneral Ntatia and Aba Dope.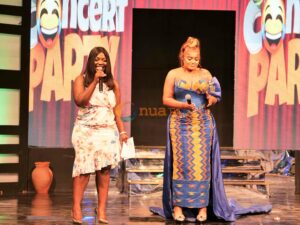 READ ALSO: Onua TV hits 1 million followers on Facebook