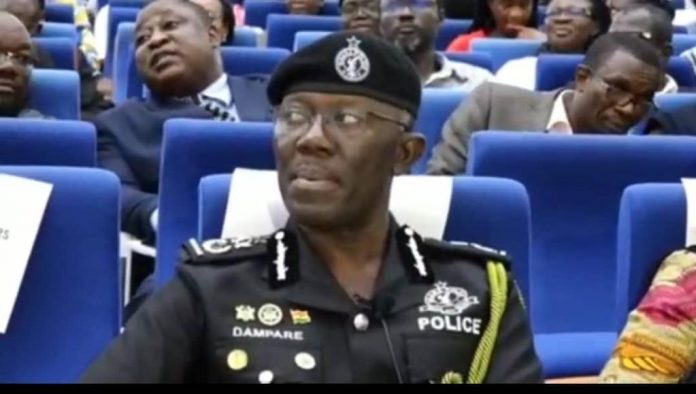 The Inspector General of Police has once again kicked against the research that tag the police institution as the most corrupt in the country.
Dr George Akuffo Dampare even though admits some personnel of the service do things in a corrupt way, it is not a reflection of the entire institution.
"We've never said that there are not a couple of personnel who are doing things in a corrupt way and tarnishing the image of the service. We are doing all we can to handle it. But we will never accept the tag that we are the most corrupt institution in the country.
"It's unfounded because all those researches have challenge with methodologies. But we will also be working at the things that has been used against us over the years and make is uncomfortable when it comes to the issue of corruption. And when we get there, we will surely know that we've arrived," he averred.
The police chief was speaking at a public lecture organised by the Faculty of Social Sciences of the Kwame Nkrumah University of Science and Technology in Kumasi Thursday, August 11, 2022.
By Ibrahim Abubakar|AkomaFM|Onuaonline.com