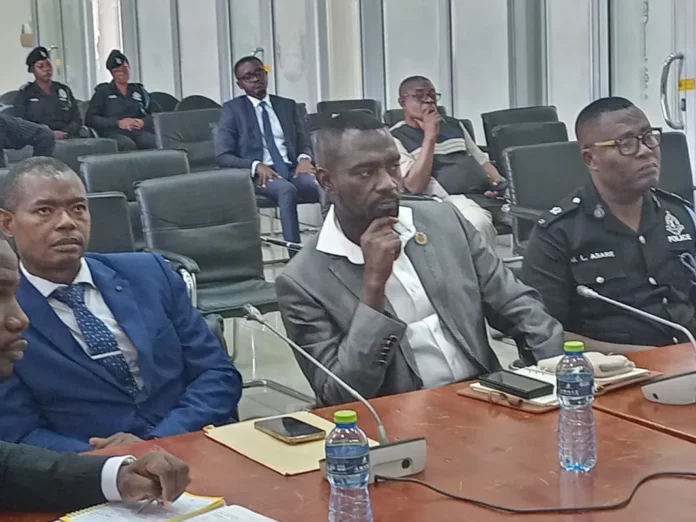 The Dean of School of Business at the Academic City University College, Prof. Enock Opoku Antwi, has described as "a waste of everybody's time", the ad-hoc committee probing the leaked tape alleged to be plotting the ousting of the Inspector General of Police (IGP).
The Professor says none of the officers implicated in the matter has come out to deny knowledge of the tape in question, but have all confirmed that the recording is genuine, despite saying some portions have been doctored.
Speaking on TV3's The KeyPoints Saturday, September 9, 2023, Prof. Antwi said the implicated officers should respect the IGP because "whether they like it or not, he has been appointed by the President" and should be accorded the needed respect as their boss.
"This whole 7-member committee probing these people is a waste of everybody's time. Because they have not denied being the ones on the tape. The person has been appointed by the president whether you like it or not he is your boss," Prof. Antwi advised.
Prof. Antwi further cautioned the officers to desist from hating their bosses because they wanted their position and didn't get.
He says COP Mensah's description of Dampare's administration as the worst in Ghana's history is nothing but a statement borne out of hatred.
COP George Alex Mensah, one of the senior Police officers implicated in the plot to oust the Inspector General of Police, Dr George Akuffo Dampare, reiterated his position that the current IGP is the worst in the history of Ghana.
He re-emphasised his point when he appeared before the parliamentary committee probing the viral tape in which some senior police officers are heard in a conversation with the former Northern regional Chairman of the New Patriotic Party (NPP) Daniel Bugri Naabu, plotting the removal of the IGP.
"I can tell you that for the 31 years that I have been in the Police Service, this IGP is the worst IGP," COP Mensah told the committee on Friday, September 1, 2023.
But Prof. Opoku Antwi blamed the problem on the constitution which gives the President too much appointing authority.
He advised against the appointing powers of the president which gives room for such situations to occur.
"The appointment of their leader by the President is causing problems. We should go back to the constitution to allow the council to appoint. There is a lot of in-fighting," he stated.
READ ALSO: Police suspends interdiction of 3 officers involved in alleged IGP ouster plot