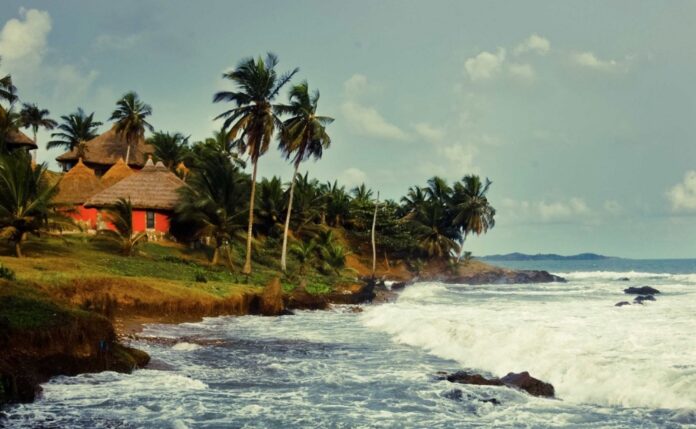 Axim is one of the oldest towns in Ghana. They celebrate the Kundum festival. Residents of the town, situated along the coastal belt of Ghana do fishing as their main occupation.
At the Axim edition of the Onua People's Assembly held Thursday, September 7, 2023, the oldest resident of the town, 98-year-old Francis Nokoe, gave a brief history of how Axim came about.
He says the Lower Axim people migrated from Bompata in the Ashanti region and first settled at Eguafo, in the current Komenda-Edina-Eguafo-Abirem district of the Central region.
According to Mr. Nokoe, when their ancestors arrived at Nzema land, they were led by a man called Amanguaa, who was their leader.
"One day, some children rushed to the home of their leader and reported of some strange object emerging from the sea. But when the leaders traced the report, nothing was found. But they saw bottles of wine and picked them home. They drank it and nothing happened to them," he narrated to Captain Smart in Fante.
He continued that: "So, the children went there again and saw same bottles of wine there and they picked them up. They knew their elders drank what they found earlier and nothing happened to them so they also drank it. They got boozed and slept off."
According to the man just two years away from a centenarian, the bottles of wine had been brought by the white men. They were the strange thing the children had earlier reported to their elders coming out of the sea.
When the white men met the three young men drank and asleep, they carried them into their boat and left.
Nana narrates the rest of the story in the video below:
READ ALSO: Why the Ada people gave Captain Smart salt at Asafotufiami festival