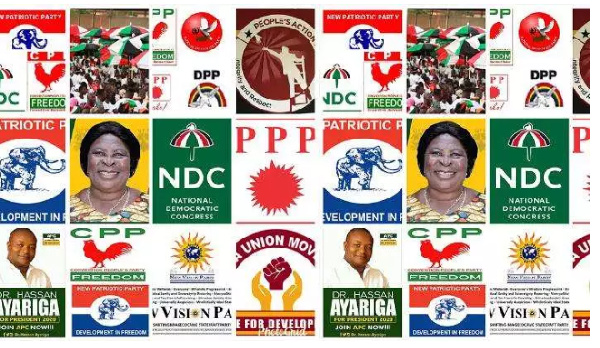 The Electoral Commission (EC) has accused the various political parties of busing minors to the registration centres to get their names on the electoral roll in the ongoing limited registration exercise.
Chairman of the Commission, Jean Adukwei Mensa, says such were part of the reasons they insisted the Ghana card be used as the sole document for proof of identity.

Addressing the media at its head office in Accra Monday, September 18, 2023, the EC Chair said the political parties attempted infiltrating the register with minors at some of the centres.
According to Madam Mensa, the election management body had no intentions of disenfranchising people as speculated but to protect the sanctity of the register, the reason for insisting on the Ghana card as sole proof of identity.
"We have received reports of the arrest of the youth organizer of one of the political parties in the Shai Osudoku constituency. It is alleged that he was facilitating the registration of minors. We are also aware of other cases by attempts of others presents who were caught up for attempting to register minors. It is for this very reason that we felt it necessary to limit the documentation for identifying a person's citizenship based on the Ghana card," she indicated.
"Our decision to use the Ghana card as the sole identity for the registration was simply to protect and guarantee the integrity of the register but not to disenfranchise anybody," she added.
Madam Mensa continued that, the EC will additionally organise "a mop up exercise in selected areas where it is difficult to access our offices."
Apart from stating financial constraint as a challenge to the exercise, she said if the CI they placed before Parliament earlier had been assented, the Commission would have been able to organize a continuous registration for eligible voters for six months.
Meanwhile, she said 182,831 persons have registered so far for the first six days of the exercise.
The Electoral Commission has come under intense criticism for insisting on restricting the limited voter registration exercise at its district offices.
Many stakeholders have asked for an extension of the centres to the electoral areas, with the National Democratic Congress and four other political parties, together with two private citizens suing the Commission. Despite the injunction sought by the political parties, the Commission went ahead with the exercise whilst the Supreme Court is yet to provide a date for the hearing of the injunction.
READ ALSO: Limited voter registration: Mahama lauds Parliament for insisting on guarantor inclusion for proof of identity