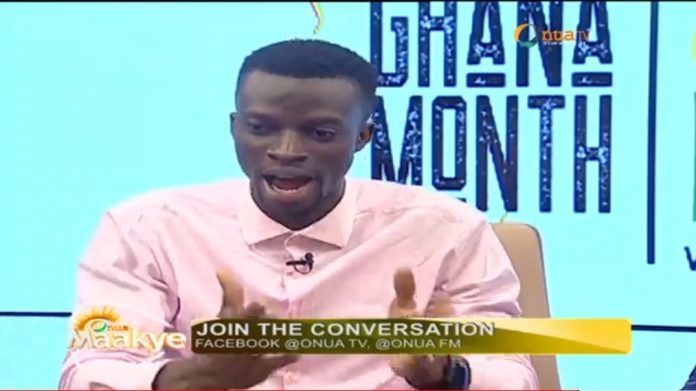 Ivan Innocent Kyei has taken a swipe at the Ghanaian assertion associating the grey hair with wisdom. To him, the fact that people are old does not guarantee that they will make good leaders likewise the youth.
The youth activist and social commentator has bemoaned the leadership challenge in the country that has become a canker over the years, with people thinking they are entitled to it by virtue of their age.
Until a conscious effort is geared towards emancipating the brain from partisanship ideals, Mr. Kyei believes Ghana will lag behind for long.
READ ALSO: Why haven't you used your wisdom to help Akufo-Addo? – KT Hammond asked
Speaking about the outcome of the ministerial nominees approval in Parliament Friday, March 24, 2023, Innocent Kyei held that Ghana's democracy must go through changes to depict demands of prevailing conditions.
He was speaking with Captain Smart on Maakye Tuesday, March 28, 2023.
"People feel they are entitled to become leaders because they have grey hair. Leadership has become a problem in Ghana. Until we make conscious effort to make things better by putting away partisanship and use our brains, we will remain where we are.
"We are doing representative democracy and that's why it's wrong for people to do secret balloting. People should rise and be counted and give reasons why they voted in a certain pattern. Democracy is like a constitution which grows depending on the prevailing conditions," he outlined.
READ ALSO: Akufo-Addo's message to US Vice President Kamala Harris
By Felix Anim-Appau|Onuaonline.com