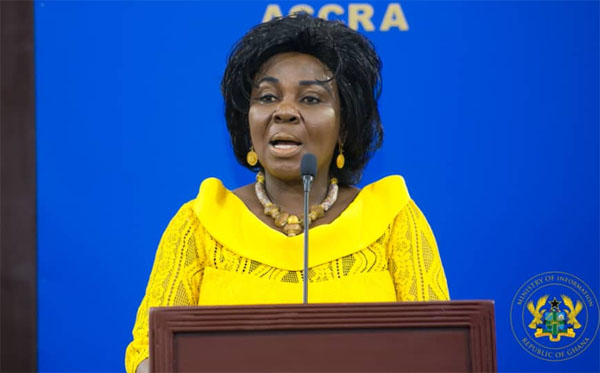 A youth activist and social commentator, Ivan Innocent Kyei, has lauded the two house helps who supposedly stole money from the residence of the former Minister of Sanitation and Water Resources, Cecilia Abena Dapaah.
Mr. Kyei says the ladies deserve to be commended for not keeping the whole money to themselves but shared for other close relations to also benefit.
According to the charge sheet of the court handling the Cecilia Dapaah matter, a current and former boyfriends of one of the house helps were given part of the money including the father of one of the primary suspects.
He says that singular act of sharing the ransom implies Ghanaian youth are not selfish and think about the welfare of others, the reason the ladies shared the money with their boyfriends, including one who gave a GHS100,000.00 to her ex boyfriend.
READ ALSO: Brief facts about Cecilia Abenaa Depaah's money hoarding scandal
Ivan Kyei had earlier said the ladies deserve a medal of honour for stealing the money for the state to be aware that such an amount was being kept at the residence of the former minister.
READ ALSO: The househelps who stole the money deserve a medal of honour – Ivan Kyei lauds suspects of Cecilia Dapaah's missing goodies
But speaking on Onua TV's Maakye Tuesday, August 1, 2023, Ivan Kyei extolled the ladies for remembering those in their lives, including a former boyfriend whom she said helped her some time ago during their relationship.
READ ALSO: Money hoarding scandal at Minister's bedroom; Kpebu calls for Cecilia Dapaah's suspension for probe into source of income