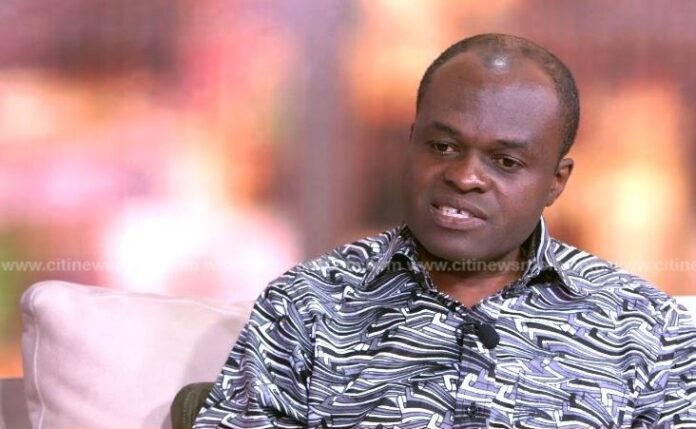 The continuous stay of Cecilia Abena Dapaah in office as Minister of Sanitation and Water Resources will prevent some state institutions from investigating her properly, private legal practitioner, Martin Kpebu, has intimated.
He has asked President Akufo-Addo to suspend her to allow for probe into the huge sums of monies being kept at her residence.
The lawyer has been saying on the Key Points on TV3 Saturday, July 22, 2023, that, as a public officer whose income is known to everyone, the value of the missing sums in her house is incongruous with her income.
The lawyer's reason for the woman who also served under the John Agyekum Kufuor administration to be suspended is that, "in view of Article 286 clause 4, that's not something we should be toying with. Because on the face of, it is already looking like money way beyond her income, you would ask that madam step aside, at least [she should] be suspended for a period whilst investigations go on because as long as she stays in office, then it creates a very brazing kind of a nonchalant attitude to corruption. It's like 'corruption will thrive' –last week President Akufo-Addo now could come out [because] he's been totally roundly defeated so he says it's not only politicians who are corrupt but also rest of the citizenry– the man who said he will fight corruption to fund free SHS is now saying corruption is not only among politicians but all citizens so what it means is that we should allow it to thrive."
"…So she should have been out of office by now, at least on suspension, then let investigations go on if she's clear she comes it. But to still be allowed to stay in office using state funds and all this and even with the risk that some state institutions will not be able to investigate her well because she is in office with all the privileges intact, it doesn't hold well for our governance," he told Alfred Ocansey.
READ ALSO: Akufo-Addo's lawyers direct Al Jazeera to retract and apologise for implicating the President in gold smuggling documentary
The Minister of Sanitation and Water Resources, Cecilia Abena Dapaah and her husband, Daniel Osei Kuffuor, reported their two house helps for stealing their money and items running into millions of Ghana Cedis.
The matter whichh is before the Accra Circuit Court was orchestrated at the Minister's residence at Abelemkpe, a suburb of Accra.
18-year-old Patience Botwe and Sarah Agyei, 30, have been accused for allegedly stealing the funds and personal belongings of the couple between July and October 2022.
The stolen items include US$1 million, €300,000, and millions of Ghana cedis.
READ ALSO: How dare you? Aisha Huang's lawyer takes Abu Jinapor to the cleaners
The charge sheet available to OnuaOnline indicate that Patience, also known as Maabena, was a house help for the complainants, while Sarah was a former house help.
According to the facts of the matter, Mr. Kuffuor caught Patience hiding in their bedroom, which drew their consciousness to realise that some of their properties were missing.
Patience was remanded into lawful custody with her father and alleged boyfriends.
Meanwhile, Sarah was granted bail due to her status as a breastfeeding mother, with her bail condition set at GH¢1 million with two sureties.
Further investigations revealed that Patience and her alleged boyfriends rented an apartment in Tamale, purchased a car, and spent substantial amounts on various items using the stolen funds.
READ ALSO: Government slammed for decision to ban importation of second-hand vehicles
Sarah also used her portion of the money to build a 3-bedroom house where she was later arrested.
The case has been adjourned to August 2, 2023, for further proceedings.