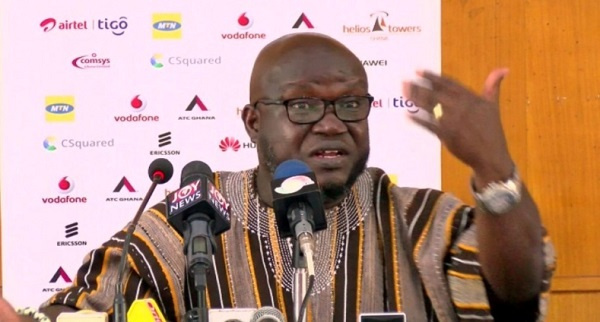 Leader of the Media Coalition against Galamsey, Kenneth Ashigbey, has called on the public to furnish his outfit with activities of ongoing illegal mining they are aware of.
Unveiling the impact of galamsey on the daily lives of Ghanaians, Mr. Ashigbey took to his Facebook wall to ask some pertinent questions that border on the daily survival of mankind and how galamsey is affecting it.
Describing the galamsey menace as environmental terrorism, he said Ghana needs to put an end to it, asking that Ghanaians pray in addition for God to punish leaders that are looking on for the canker to perpetuate without taking any action.
READ ALSO: Gov't blows over $10 million on Media Coalition against galamsey; Captain Smart quizzes where the money went
READ ALSO: Wontumi is a 'drunkard comedian' – Nana Akwasi
"Do you know where the food on your plate, the fish in your fridge, came from? Do you know what Galamsey has deposited in them?" he quizzed, adding that "heavy metals do not degrade. They bioaccumulate & kill us slowly!"
He went on to say that "galamsey is evil. Let us expose all involved in it & pray that God deals with all in power who are turning a blind eye to the menace" after asking the public if they "have any data to share. Please let us have it"
The Chief Executive Officer of the Ghana Chamber of Telecommunications says every Ghanaian has a role to play in fighting the menace.
Issues of galamsey has become rife in Ghana for some years now after activities of illegal miners began to destroy forest reserves and pollute water bodies.
READ ALSO: 'I don't read much about Nana Addo; he has nothing to offer' – Dr. Amu Darko
Government has since 2017 set up different taskforces such as Galamstop, Operation Vanguard and others to clamp down on the activity including the Inter-Ministerial Committee on Illegal Mining that was dissolved after the 2020 elections but all to no avail.
By Felix Anim-Appau|Onuaonline.com