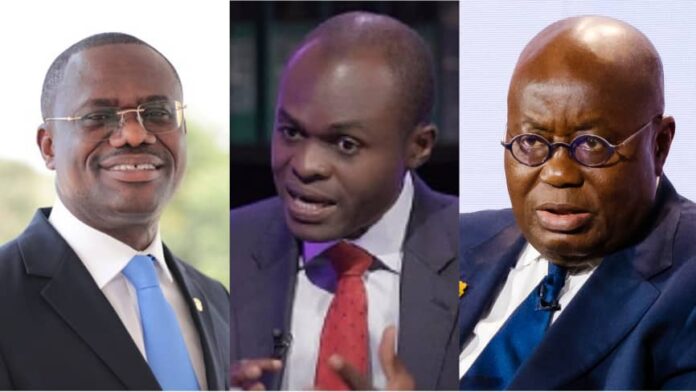 Government has been advised to initiate steps to boost rice production in the country to reduce importation of the grain.
Despite President Akufo-Addo's assurances of driving the economy from the path of taxation to production prior to his election into office in 2016, rice importation is still on the ascendency.
This, according to private legal practitioner, Martin Kpebu, is as a result of the government's failure to take pragmatic steps in increasing rice yield in the country.
At a panel contribution on government's receipt of the $600million first tranche of the $3billion credit facility from the International Monetary Fund (IMF), Mr. Kpebu said until the importation of rice, chicken and other basic needs of the country cease, Ghana will always have to resort to the Bretton Wood Institution for bailout.
He tells Alfred Ocansey on the Key Points on TV3 Saturday, May 20, 2023, that government's reliance on Zoomlion to abate rice importation is a joke since a single private entity cannot solve Ghana's rice consumption problem.
"They themselves came on the back of 'from taxation to production' you come into government and you're not doing the production and what do you think will happen? So you come in and you're not producing rice, you keep importing the same rice, even the figures are going up, they come in and the chicken and fish and all that are going up, fuel is going up and you think what will happen? It was just a matter of time.
"Ask the president, when was the last time he could say that I'm leading a proper drive for local production of rice. You waited till the economy collapsed and now that we are about getting the programme, you see every now and then in the newspapers Zoomlion says importation of rice will be a thing of the past. You think one private investor can just produce rice for Ghana?" he indicated.
READ ALSO: IMF Bailout: 'We need some humility from the gov't to acknowledge what brought us to where we are' – Theo Acheampong