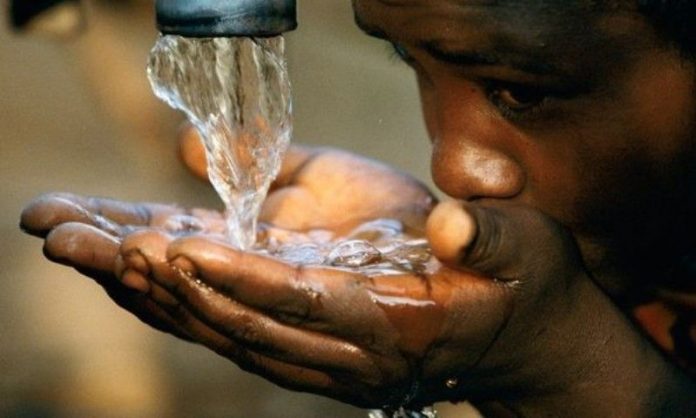 The Ghana Water Company Ltd. (GWCL) has hinted of employing the services of the National Security to clampdown on activities of persons who tap into their lines illegally.
It says the adhesives used in connecting their pipes have security consequences which requires the intervention of the National Security to ensure unaccredited persons do not tamper with their system.
Speaking on the sidelines after a media briefing Wednesday, August 9, 2022, Managing Director of the GWCL Ing. Clifford Abadallah Braimah noted it was time they introduced maximum security in their operations as required to salvage the illegalities in the Company's activities.
He espoused the prudence in alerting the public of the security consequences of their operations to aid them ward off encroachers from their services.
"We are not bringing National Security for our payments. The illegal connection is not even because they're tapping the water.
"The national security is coming in because if you cut a pipeline, whatever you introduce to the pipeline, nobody knows and you've not been accredited. That means that you have the discipline and training to connect and you go touch it, you can be a suspect.
"So if national security make it a security issue, people will stay away. The adhesives we use to join the pipes, some of them are not security friendly. Some are not human friendly. So what kind of adhesive would the illegal connection person have used, nobody knows.
"And that is why it has to become a national security issue. We cannot compromise the quality of the water that we provide," he elucidated.
Also, just like other jurisdictions, Ing. Braimah said it was time water Issues became a National Security matter.
"In some jurisdictions, it is a critical issue. Water supply environment are national security environment.
"We the agency should prompt the system what the dangers are and they would now adopt it and stop the encroachers and because of that, we are walling our treatment plants," he added.
By Felix Anim-Appau|Onuaonline.com