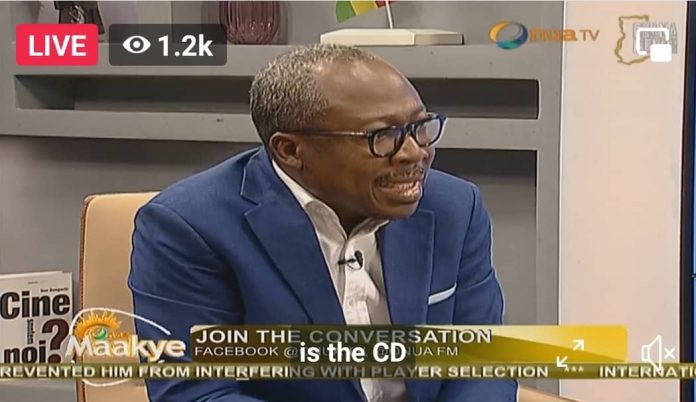 Finance Analyst Michael Nii Yarboi Annan says unproductive workers as well as staff not providing too essential services to the state must be expunged from the government payroll to resuscitate Ghana's ailing economy.
He says workers whose services are not too critical for the running of the state must be reduced to give the public purse some breathing space.
The Finance analyst says "in repairing an economy, you don't look at the pain now but the prospects of tomorrow."
READ ALSO: Xavier-Sosu gives Akufo-Addo 7 days to sack Dampare over man who died at West Hills Mall
Citing a personal case study whilst speaking with Captain Smart on Maakye Tuesday, March 14, 2023, Mr. Annan indicated a staff slashing he did in a company under his care survived and is currently doing well for the state.
"In 2008 I was given a company with 150 staff to run. I reduced the number to 50 and now the company employs over 150 people and doing so well for Ghana," he said.
According to Mr. Annan, Ghana is only surviving because the state is not servicing any debt, rather than that, "we will shut down."
Meanwhile, a former deputy Eastern regional minister under President Hilla Liman, Dr. Maxwell Awuku, speaking on the same show said he doesn't think any public sector worker should be paid more than a GH₵15,000.00.
READ ALSO: Muntaka questions NDC executives' legitimacy to sack him
According to him, there are many state enterprises that are paying their staff huge sums of money without directly generating money to the state.
"Why should you be taking almost 100k from COCOBOD when your work is not bringing any direct money to the state?" adding that the numerous hands at the presidency for instance should be reduced.
"Those working at the Office of the President should be reduced to 100," he said.
The former Metro Mass Transit boss under President Mills' administration reiterated Nkrumah's call for economic freedom for absolute liberation of the state without relying solely on the political freedom.
READ ALSO: Is there a generational conspiracy against Ghana by the Akyem Mafias? – Captain Smart asks
By Felix Anim-Appau|Onuaonline.com